Porsche 911 Targa revealed with trick retro roof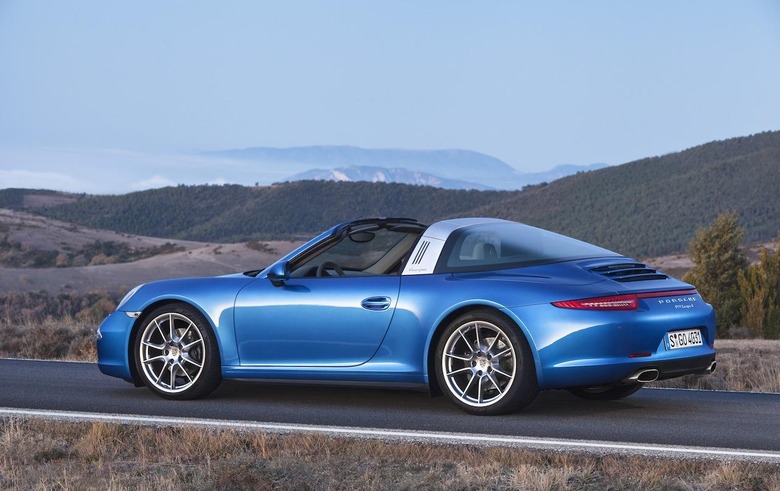 Porsche has officially revealed its new 911 Targa, the removable-roof version of the classic sports car, with a new motorized panel making opening up the top a button-press rather than a wrestle. The new car, shown off today at the North American International Auto Show, uses motors to push the convertible top back, behind the rear seats, with a surprisingly retro look to its thick silver B-pillar bar.
As on previous Targa variants, that bar is thicker than the usual B-pillars on a 911, and is accompanied by a wraparound rear screen that does away with the C-pillars. Porsche is calling it an homage of sorts to the original Targa, though with the sort of power-hood convenience today's 911 drivers demand.
Keeping things moving in the 911 Targa 4 is Porche's 3.4L flat engine, mustering 350HP and good for a 4.8s dash from 0 to 62mph when the PDK and Sport Chrono package are spec'd; top speed is 175mph. Flagship of the new range is the 911 Targa 4S, which has a 3.8L engine and 400 HP; it cuts the 0-62mph run to 4.4s and has a 184mph top speed, again with the PDK and Sport Chrono options in place.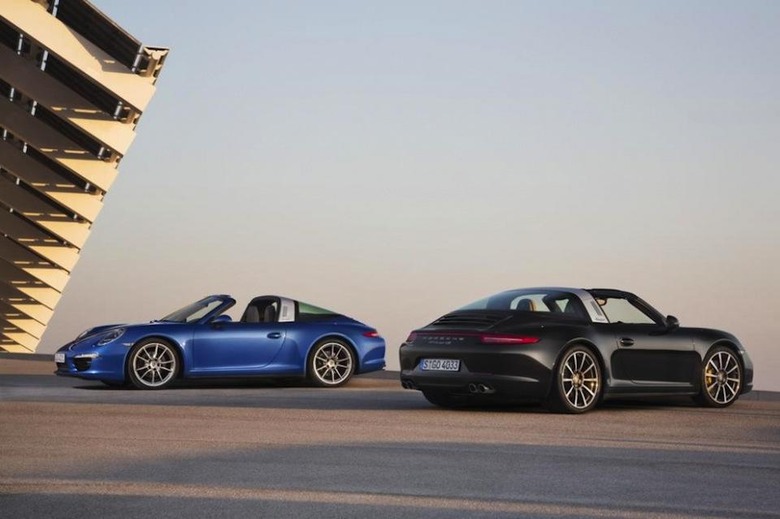 The change in roof style is a significant one. Although the original Targa had the pull-out panel, since 1996 Porsche had been opting instead for sliding glass roof that helped keep the profile of the car more in line with the regular coupe.
The new car is all-wheel-drive as standard, and Porsche will position it as ideal for those drivers in colder climates who might want a 911 convertible but for whom the weather compromises are too challenging. Then, the fabric-covered magnesium roof panels of the 911 Targa will help keep them cosy inside.
There'll be a premium for that, however. The new 911 Targa will start at $102,595 for the 4, while the 4S will start at $117,195 when deliveries begin this summer.