Porsche 911 GT3 seat becomes the coolest office chair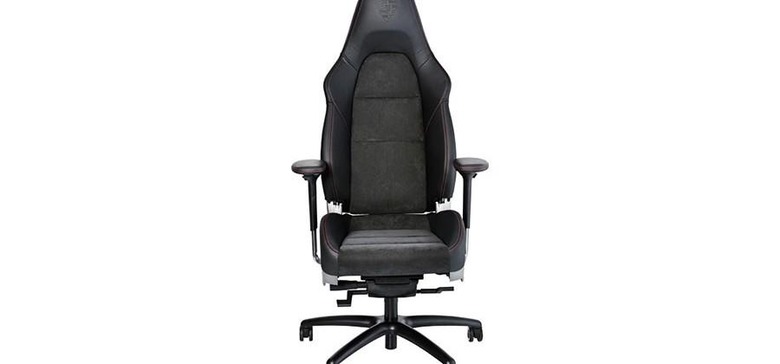 If you have ever looked at the cool seats inside a sports car like a Porsche 911 GT3 and though you would like to have one of those for a chair, you aren't alone. In fact it seems enough people had that same exact though over at Porsche that the company decided to do just that. You can buy an office chair with the exact original equipment sport seat right out of the current Porsche 911 Carrera GTS or 911 GT3.
The chair has continuous seat height adjustment and an electric backrest adjuster that is powered by a rechargeable battery. The armrests are adjustable and there is a hook on the back to hold your jacket. The Porsche crest is branded on the headrest area and the seat is covered in leather and Alcantara with contrasting red stitching.
The back shell of the seat is made from a silver colored composite material and the base has five wheels for rolling around while you make the noises of a Porsche Flat 6 with your lips. The chair tips the scales at 77 pounds and will set you back a wallet blasting $6,570. If that is too rich for your blood, a lesser model is available.
That model has the 4-way plus sport seat out of a standard Porsche 911 and sells for $5,690. For that much money, you get continuous seat height adjustment and the electric backrest adjuster. It too has adjustable armrests and a jacket hook on the back with the Porsche crest on the headrest. I hope every Porsche executive is sitting on one of these because they are awesome and I want one.
SOURCE: Porsche