PopcornHour C-200 Goes Up For Preorder, Gets Unboxed [Video]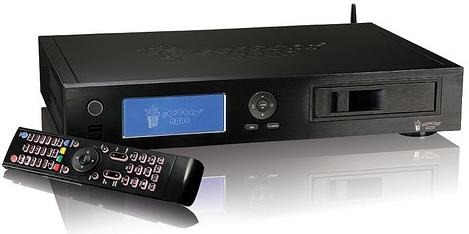 If you've been waiting for more detail on PopcornHour's incoming C-200 "Networked Media Tank" then prepare to set aside an afternoon; the company has released masses of video and full specifications for the Blu ray ready, UPnP set-top box, and they're now taking preorders for the first shipment.
Video demos after the cut
That first shipment is expected to head out to happy buyers on September 3rd, though they're asking for a little flexibility on that.  Still, it looks to be worth the wait: the C-200 will pretty much take any file, codec or format you throw at it, together with supporting internet streaming, local network streaming, onboard storage and space for a Blu-ray drive.
That's plenty for $299, which given the specifications seems a tiny amount to pay. Until early September, then, enjoy PopcornHour's own unboxing video below (in which they don't stop when they get to the player itself, but open up the chassis too), and then head over to their forums to start soaking up the almost overwhelming amount of information there.