Police Push Face Recognition In Anti-Rioter Campaign, But DIY Effort Shutters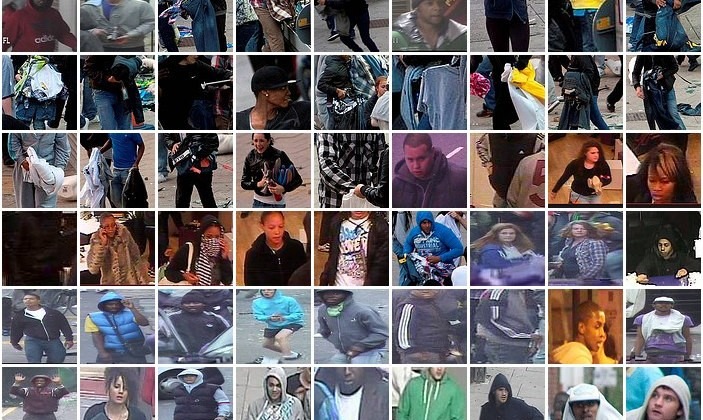 Attempts to use facial recognition technology to identify looters involved in the UK riots last week have proved mixed, with security forces pushing forward with the software while an unofficial project has shut down due to inaccuracy of matches. The official software – being tested for the 2012 Olympics, among other events – is being used to identify potential suspects yet to be detained, the UK police told CBSNews; however, a Face-based app that might have allowed Facebook users to flag up those responsible has been axed.
The anonymous team behind the project told Forbes that early trials of the app – which used technology already in service flagging up celebrity faces on Twitter and identifying long-lost friends on Facebook – indicated that positive matches were low on the confidence level, and that the system was prone to mistaking identities. In Forbe's own testing, using an early version of the software, mismatches suggested that known criminals were in fact completely different people from the user's Facebook friends list.
"Without serious time and money we would never be able to come up with a decent facial recognition system" the project lead admitted, insisting on anonymity after the group of coders received hate mail over the concept. A more low-tech option is currently in operation, with UK police forces uploading images of looters and rioters to Flickr and asking anybody who recognizes them to get in touch.
Technology and social order have had a difficult relationship over the past week in the UK, with many of those responsible for the disorder apparently using BlackBerry Messenger as a secure channel in which to organize the looting and avoid police response. RIM promised to assist security forces in their investigations, and promptly saw its blog hacked by tech-savvy privacy advocates threatening to release confidential employee information if the BlackBerry manufacturer released location and other details of users. Since then, a potential ban on social media for criminals has been mooted, though – given the ease of setting up new accounts on different services – no indication of how that would be technically implemented has been revealed.