Police blunder could see Dotcom reclaim luxury haul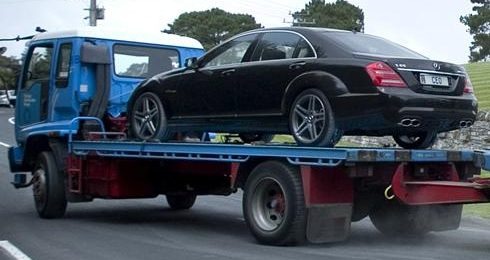 Controversial MegaUpload founder Kim Dotcom may be able to claim back thousands of dollars-worth of luxury cars, property and funds, after a "procedural error" by the New Zealand police meant their seizure was illegal. The court order has "no legal effect" and is "null and void" Justice Judith Potter ruled on Friday last week, the NZ Herald reports, after police commissioner Peter Marshall applied for the "incorrect order" and then subsequently attempted to switch it over. At stake are around a dozen Mercedes-Benz AMG models, a 2008 Rolls-Royce Phantom Drophead Coupé, and more.
Marshall had attempted to retroactively list the seized assets – which also included money the exec could have used to fund his legal defense and fight extradition to the US – on a freshly filed, correct order, but Justice Potter only granted it on a temporary basis. That period is soon up, and the judge will rule on whether Dotcom should have the haul returned.
Dotcom's lawyer, Willie Akel has protested the mistake since it was first revealed, arguing his client's property being seized was "unlawful." In a hearing earlier in the year, Akel insisted Dotcom's possessions "must be released" as they were "unlawfully seized and restrained under the order." The lawyers have declined to comment more recently.
Nonetheless, while the blunder is embarrassing for the New Zealand police, it doesn't necessarily mean that Dotcom will have his belongings restored. His lawyers must prove lack of good faith to Justice Potter if they hope to convince her to nullify the temporary order.
Dotcom's extradition hearing – which will decide whether he is moved to the US to face charges of knowingly enabling internet content piracy, among other things – is expected to take place within the next six months. Yet the outspoken exec continues to protest his innocence.
[via CNET]