Polestar's CEO thinks he can avoid the Tesla trap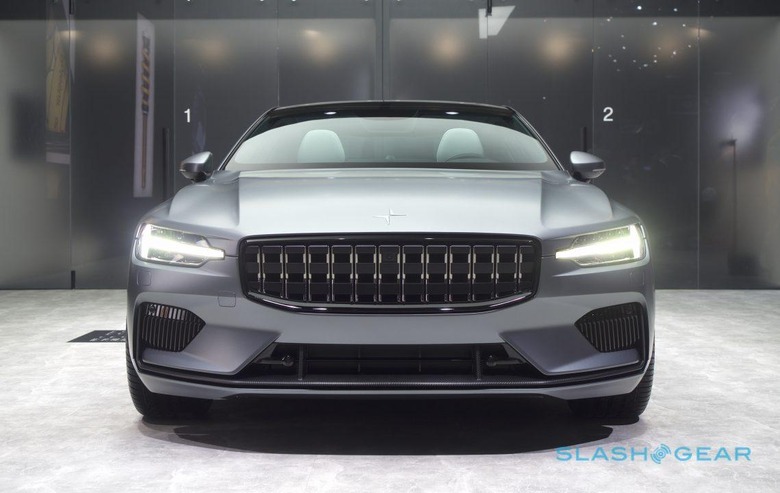 The Swedes have never been attention-seekers, but there's no denying that, of all the cars at the Geneva Motor Show 2018 this week, the achingly handsome Polestar 1 hybrid coupe stands out. Partly that's down to its new, matte gray paint job, a finish which proved unexpectedly flattering for the design language the car company has inherited from Volvo. At the same time, though, Polestar 1's charm is about more than just design.
Instead, there's an intensity of purpose in how Polestar as a brand has reinvented itself. What was originally a tuning company, turning Volvo's gas-powered cars into more potent versions of themselves, has rebooted with electrification as its focus. It's an aggressive shift, betting on a significant evolution of a market in which EVs are still minority players. Sitting down with Thomas Ingenlath, Polestar CEO, we talked about the challenges of being an electric car brand, figuring out how and why drivers will buy your car, and whether the automaker can avoid the production pitfalls which have plagued Tesla for years.
Ingenlath is upfront that Polestar sees its journey as a marathon and not a race. That means, while the automaker is proud of Polestar 1, it's also realistic about just how many of the cars will be bought. With around 6,000 "hand raises" – pre-registrations of ordering interest through Polestar's website – the big question is what percentage will convert to actual pre-order customers when reservations open next week. That'll take a $2,500 refundable deposit.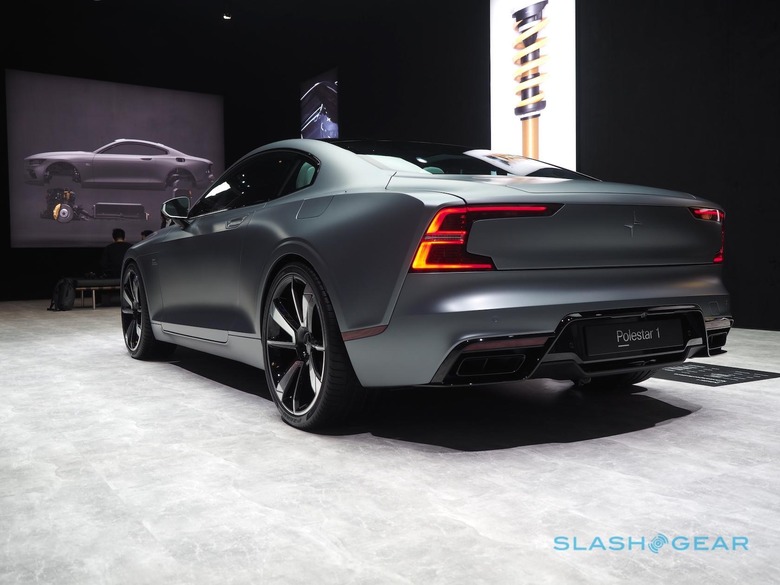 "To tell you the truth I have no idea how this will go," Ingenlath admits. "If half the rate order ... that's already half the volume that we will make of that car."
The decision to use a dedicated – and brand new – facility for Polestar, rather than repurpose existing Volvo capacity, is arguably both a blessing and a curse. Construction began late last year, with the company aiming to have Polestar 1 rolling off the new line sometime in 2019. Even then, though, supplies of the car will be limited. As Ingenlath, says, if every interested owner decided to go ahead with an order, it's unlikely Polestar could even satisfy such demand.
"It might be a good indication that we maybe have to introduce a second shift for production," he says. "But the focus with the Polestar 1 is certainly not to be the world record in achieving volume, initially."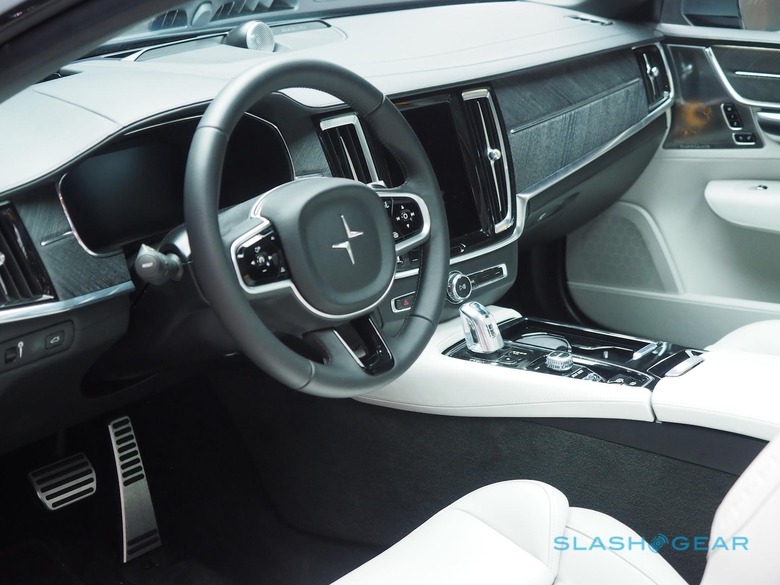 That's proved to be a challenge for some other new electric car companies, most conspicuously Tesla. The automaker most associated with EVs has arguably also struggled the greatest to meet its own targets. With production of the Tesla Model 3, that disparity between what the company predicts it can manufacture and how many cars actually roll off the line is sizable.
Asked about the importance of hitting the production timeline, and whether he foresees any Tesla-style challenges there, Ingenlath is upbeat. "Of course it's of great importance, and there are two elements of that," he says. "[First,] we have a realistic portrait of what it takes to ramp up production, and on the other hand knowing what it needs gives us great respect in announcing certain goals. You can very easily get yourself into a hell of a problem if you're too optimistic in what you can achieve in a short time."
Polestar's relationship with Volvo will remain a complex one. The original concept which went on to become the Polestar 1 was, initially, intended to be branded a Volvo coupe. Polestar 2 and 3, the next two vehicles will be the automaker's own creations from the start, though, Ingenlath says, there'll still be some core parallels beyond just the parts-sharing.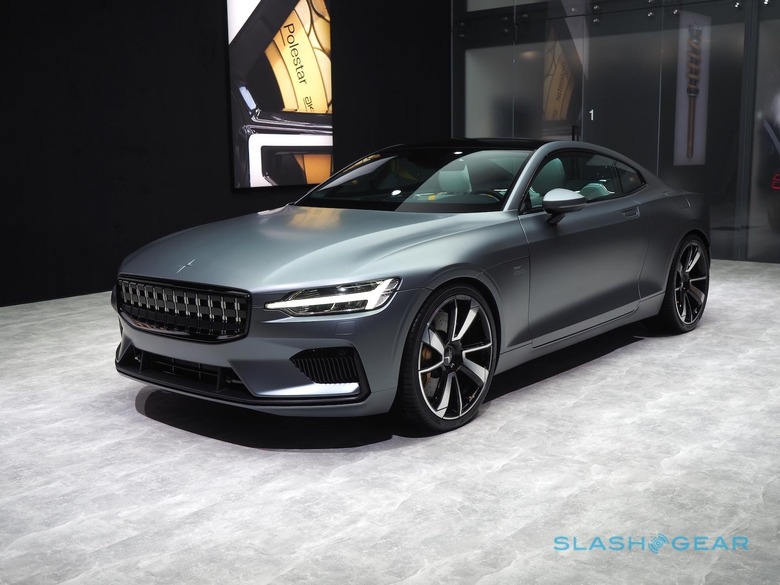 Polestar 2 and 3 will be "reinforced and driven to a more individual expression," he suggests, while keeping the same ethos of Scandinavian purity in the design. "It will not be a development and a way in which [Volvo and Polestar] just go further and further away from each other. It will be a very clear way in which both brands have a fruitful life together."
If Volvo is, to use Ingenlath's words, "warm, inviting, comforting, safe," then Polestar will be "more extreme, in a way." That goes so far as to be "more avant-garde," the CEO suggests. "It has an element of technical materials – a technical look and feel – which create a very pure expression."
The most marked difference between Polestar 1 and the cars that come after it will be down to drivetrain. Polestar 1 will actually be the company's only hybrid: Polestar 2, which will be revealed next year, and Polestar 3 will both be purely electric. That in itself is likely to put a limit on sales, given EVs still face challenges in overcoming range anxiety and other concerns among potential drivers.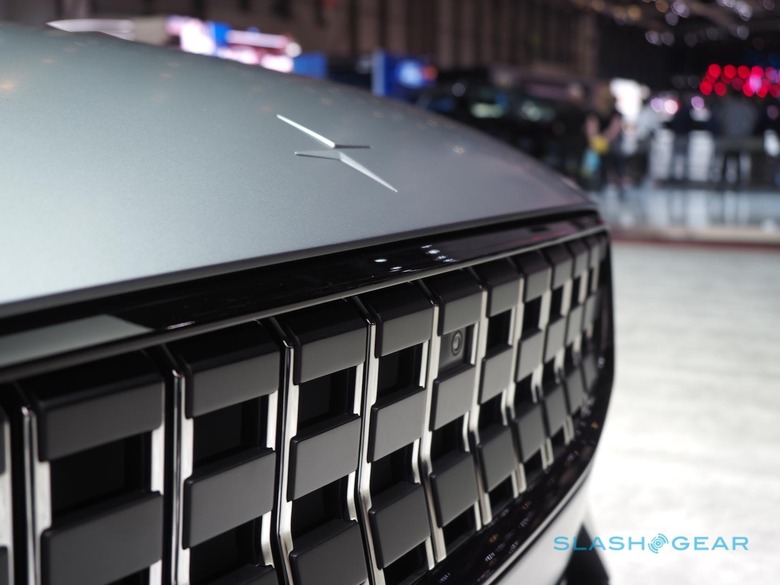 Polestar will be selective about which of those challenges it takes on itself. The automaker won't be building its own Supercharger network, but it will be pushing hard on subscription-based car use. Like "Care by Volvo," in which the car, its insurance, servicing, and other costs are bundled into a fixed monthly fee, Polestar will have a version for the Polestar 1. However, in addition to the convenience factor, Ingenlath is counting on reassurance playing a role, too.
"For us, it's a major part of our business model," he explains, "because, being an electric brand – let it be just for psychological reasons – there'll be this uncertainty about the residual value of an electric car. And we want to make sure our customers do not have to worry about that."
As the Polestar team sees it, one of the key reasons drivers are wary of EVs is concern over just how long the batteries will last. It aims to alleviate that uncertainty by offering customers the choice to simply hand the car back without worrying about it. "A subscription model is not, per se, cheaper," the CEO points out. "It is clearer. It takes out the risk of you not knowing what your car will bring you as a value after two to five years."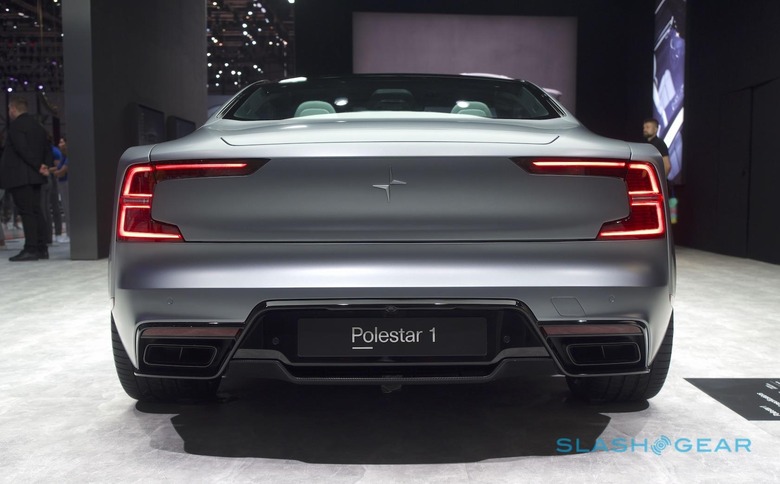 With those returned cars will come Polestar's other big experiment: secondary subscriptions. Rather than customers having to figure out third-party financing or lease deals – still a rarity on used cars – they'll be able to take advantage of a fixed monthly fee that covers all of the incidentals like insuring and servicing the car. It's strategies like that which give the automaker confidence that, while it may not be the biggest out of the gate, it has a clear strategy when it comes longevity.
"The goal is not to be as big as Volvo," Ingenlath says. "We definitely have an ambitious goal for somebody who is coming up here as an electric car brand. We need to be realistic in regards to how fast the market will move in terms of electro-mobility, and get out of this tine corner of where electro-mobility is."