Polaroid PoGo portable Bluetooth mini-photo printer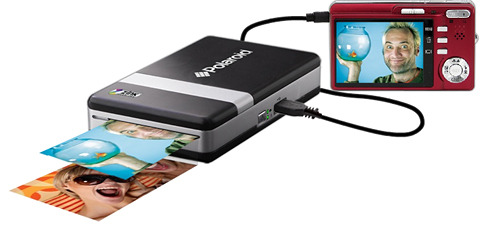 Polaroid first showed off their PoGo portable photo printer back in January, at which point we were told that it would be launching imminently.  Several months later, the company finally has a release date for the device, which uses an inkless printing system developed by Zink to create 2 x 3-inch full-color copies of images from your digital camera or cellphone.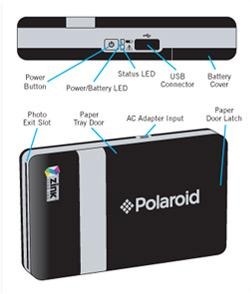 Each photo sheet contains minuscule dye crystals, which form the picture when heated and take about sixty seconds to produce.  The PoGo itself is battery powered, offering fifteen prints per charge (the battery is replaceable, and the printer also works when plugged into the AC adaptor to recharge).  Connectivity is via USB (with direct connection to digital cameras) or Bluetooth.
The PoGo only measures 120 x 72 x 23.5mm and weighs 8oz (without paper).  The Zink paper itself comes in a pack of ten and is sticky-backed; Polaroid expect it to be popular with teenagers.  Whether they'll be able to regularly afford to buy it is another matter: per print, it works out to around 35 cents.  In future, Polaroid are promising larger versions of the PoGo that will produce more traditionally-sized prints.
You'll be able to pick up a Polaroid PoGo for $149 from Best Buy on July 6th, and elsewhere by the fall.
[via Crave]