Polaroid iM1836 Android interchangeable lens camera hands-on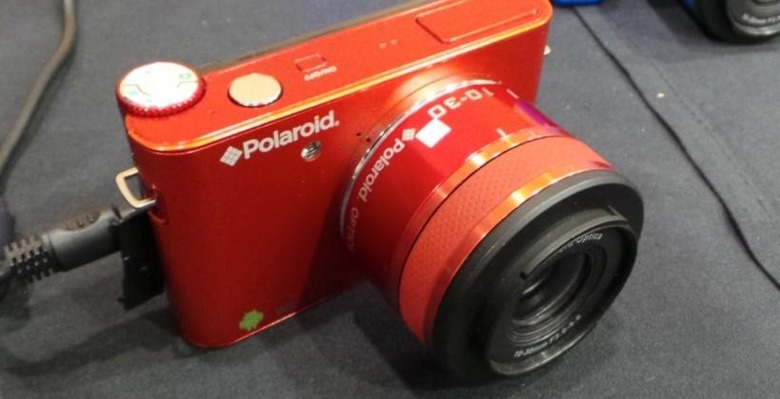 Polaroid may not be the first name you think of when you imagine cutting-edge cameras, but the new Polaroid iM1836 joins a rarified club of Android-based snappers. Pairing Android 4.1 Jelly Bean with an interchangeable lens system of Polaroid's own devising, the iM1836 shoots up to 18-megapixel stills and up to 1080p Full HD video, and does the same sort of wireless uploads – minus 4G – as Samsung's Galaxy Camera.
In fact, the Galaxy Camera is the obvious comparison to make, though the two products do differ in key ways. First of all is price: Polaroid is asking $399.99 for the iM1836, unlike the $549.99 you'll pay Verizon for a Galaxy Camera, and of course Samsung's shooter doesn't have swappable lenses.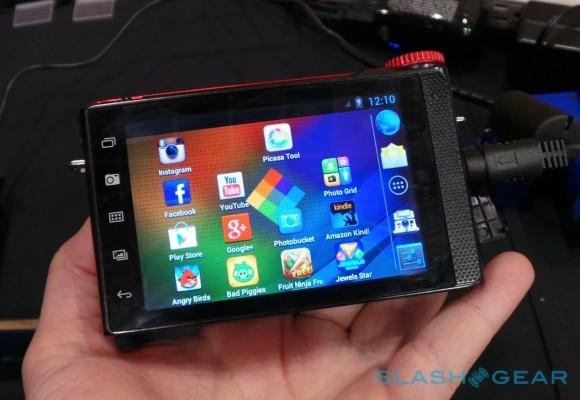 However, the Polaroid's screen feels a tad pokey in comparison to the expansive Samsung panel, being as it is 3.5-inches, and the prototype the company was showing showed a little lag at times. Nonetheless, it's a full – and official – install of Android, so you get Play market access, Gmail for when you're desperate to email from a camera, and Google+ with its useful auto-uploads.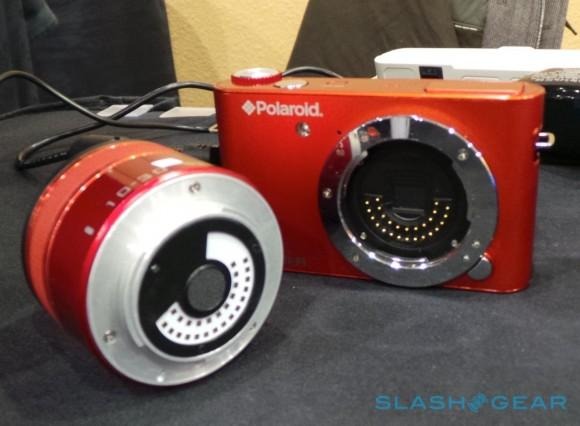 As for the lenses, they twist off as you'd expect, and Polaroid will include a 10-30mm zoom lens in the box; a pancake will be the other initial option. The company actually includes the sensor in the lens itself, rather than in the body of the camera, which it says reduces the likelihood of damage when swapping, as well as producing better quality images as the sensor is closer to the lens. It also expects them to cost the same as the equivalent Micro Four Thirds lens, and they'll be compatible with other Polaroid cameras that don't run Android.
Expect the Polaroid iM1836 to hit shelves in Q1 2013.