Polaroid, Blipfoto team up for one-a-day photo sharing platform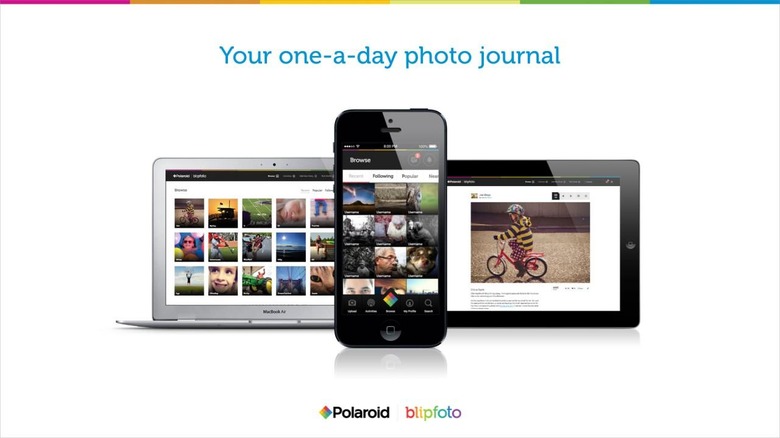 Perhaps drawing inspiration from their Cube, Polaroid is again going small. This time, they're teaming up with Blipfoto to bring you a photo sharing community. the joint venture is a sort of re-introduction of both companies as they attempt to make themselves relevant in our mobile world. The Blipfoto community, like Polaroid, is nothing new, but in need of a refreshed image. The share-once-a-day forum will bring a re-hashed look for mobile, where Blipfoto is available on both Android and iOS (and the web).
The thinking with Blipfoto is to share one picture a day — just one. You pick your best and forward it along, and that's all you get.
The Blipfoto apps have been reworked with newer visuals and better flow, bringing pics form those you follow in grid format and a more familiar sharing screen.
Polaroid has begun their resurgence into the mainstream with devices like the Cube and Socialmatic, a device meant for sharing pics both online and in-person. Polaroid's partnership with Blipfoto cements their interest in being your go-to source for social photo sharing.
The partnership is meant to give both Blipfoto and Polaroid a more meaningful existence for users. Scott W. Hardy, President and CEO of Polaroid, said "With Polaroid Blipfoto, we're encouraging users to stop, take a step back and focus on one image that defines their day. It's a way to build a personal history and journal that's authentic and allows users to document their lives and make an emotional connection to not just what they share, but how they share it."
Source: Polaroid/Blipfoto