Polaroid Android tablet/eReader leaks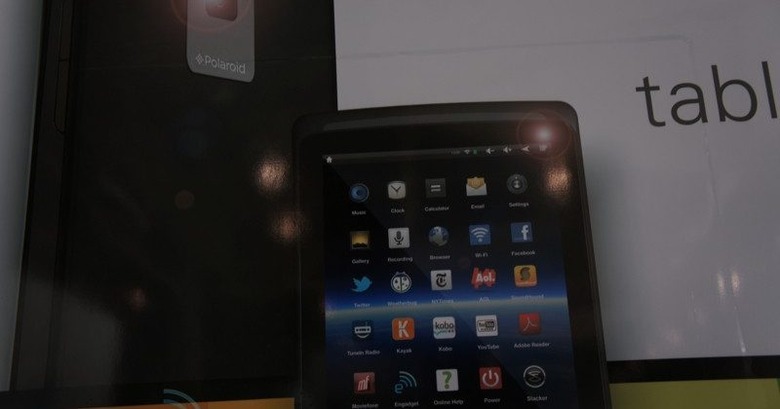 Polaroid can't seem to find its niche these days – who can forget the odd camera-sunglasses and Lady Gaga partnership at CES last year - but it seems a tablet/ereader may be the company's next endeavor. Shots of the slate have been snuck out ahead of time to Engadget, along with the tagline of "tablet + camera" so that you don't think Polaroid has forgotten its roots.
Cameras front and back are an interesting touch – that should certainly make nighttime video calls clearer, should you be the sort of person who reaches for their tablet at midnight – and there's a sizable speaker above the display. Portrait orientation looks to be the default angle, going by the logo on the back, while the OS is a somewhat reskinned Android.
Ereading also gets center-stage; this particular unit is loaded up with the Kobo app, among others, and some of the promo material puts an ebook front and center. Whether Polaroid will have its own store or rely on third-party content remains to be seen.
Our guess is a relatively low-cost model, in the 7- to 8-inch size range, and targeted more at NOOK Tablet and Kobo Vox buyers than, say, would-be iPad owners. Full details will be forthcoming at CES next week, no doubt.