Polaris Slingshot - what are these people driving?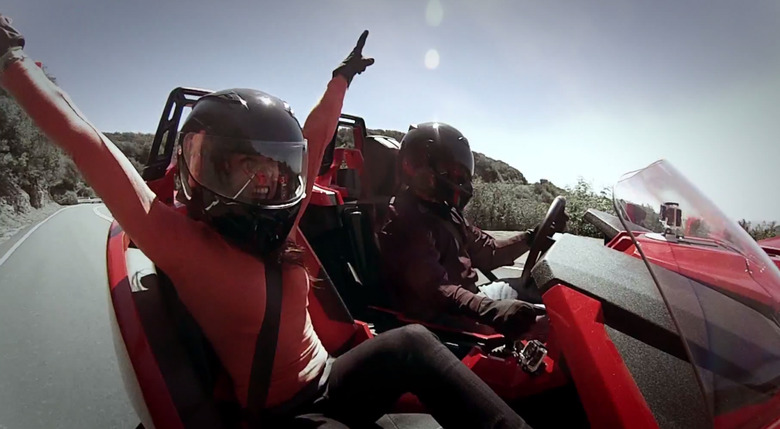 This week the folks behind the Polaris Slingshot have dropped the veil, showing off their open-cockpit three-wheeled monster to the public. This vehicle works with 173 horsepower, 166 foot-pounds of torque, and a body that they suggest is one half street-buggy, the other half motorcycle-like cruiser. This vehicle is not made to cruise, on the other hand – it's made to go FAST.
Unlike other three-wheeled vehicles on the road today, the Polaris Slingshot has two seats side-by-side. In this way, a unique setup is formed – driving like you're in a car while you're blasting forth in an open environment like you're in a motorcycle.
"Hold on. Let's go" is the slogan for this vehicle. It's certainly set to do so if pricing is the main focus of the buyer. Compared to CanAm Spyders which cost upwards of $30k and Harley Davidson's three-wheeled TriGlide which will cost even more than that, the Polaris Slingshot looks downright affordable at between $19,999 and $23,999.
Weighing in at 1725 pounds and rolling out with a 2.4-liter engine, you'll be seeing this vehicle hit the show floor this September. This vehicle will be marketed with a full line of accessories, as well, including Slingshot-branded rain gear, helmets, riding gloves, jackets, and t-shirts for good measure.
Above you'll see a collection of images of this vehicle. Look like something you'd want to drive down the highway – or even in your neighborhood?