Polaris Slingshot recalled, sales halted over steering loss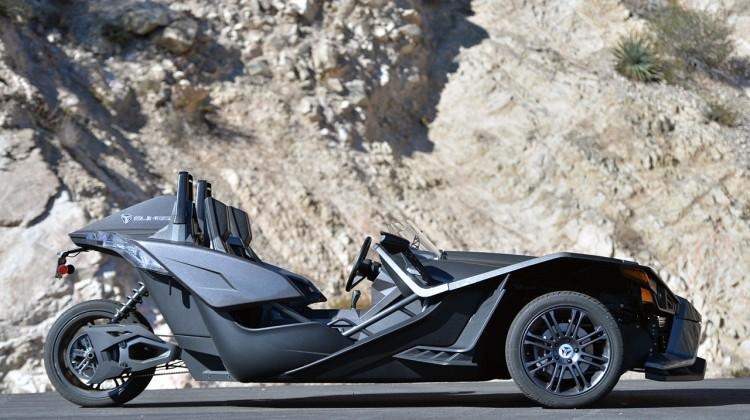 In the summer of last year, Polaris took the wraps off its three-wheeled beast, the Slingshot. The vehicle is like a cross between a motorcycle and a car, offering an open-top experience with two seats and a mean sporty design. The Slingshot is meant to go fast, and that only increases the dangers posed by a potential issue discovered by Polaris: a loss of steering over a possibly defective part. As a result, the maker has ordered owners to stop driving the vehicles and shops to stop selling them.
Polaris has fired off a letter to those who've bought the vehicle advising them of a potential defect with the ball bearings in the steering rack. Vehicles with this defect could possibly lose steering, which would be exceptionally dangerous when zipping around the open road.
In addition, the letter advises that some vehicles' roll hoops mightn't "support the Polaris performance specifications", which isn't entirely clear. To mitigate the potential troubles and risk of injuries that could result, Polaris has halted sales while it addressed the problem.
The company is moving fast to get the issue resolved, and has said that its dealers will be receiving a full service bulletin tomorrow and repair parts will be in the order system on Thursday. More specific details, however, like how many Slingshots have been affected by the issue haven't yet been detailed.
SOURCE: Auto Blog