Polar Team Pro Shirt weaves heart tracking into wireless base-layer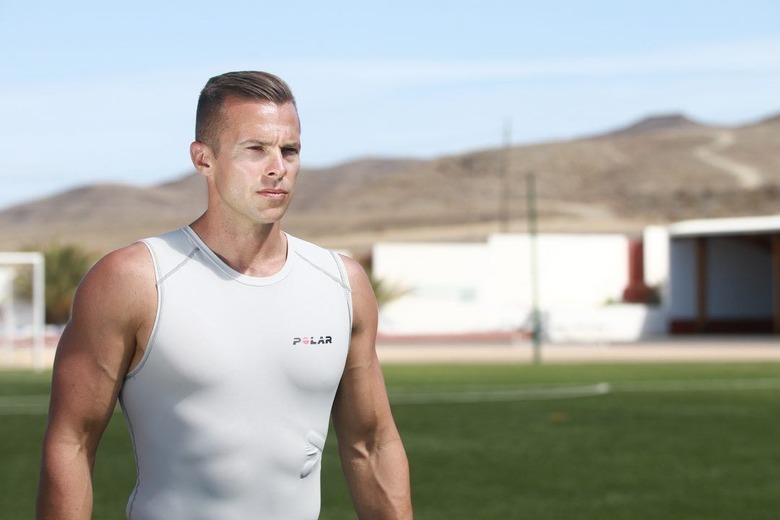 Polar has launched a new fitness wearable, the Polar Team Pro Shirt, and if you thought your smartwatch got up close and personal, then this stat-tracking base-layer will be like a loving Internet-of-Things hug. The company's first foray out of more mainstream wearables, the shirt embeds heart rate tracking right into its fabric. That means no chest strap monitor, wrist band, or watch.Polar has two slimline capture points that, courtesy of the clinging material, are pressed against the body during exercise. They send data to a removable sensor pod, which is clipped into a pocket on the back collar. That then sends the data on to your smartphone or tablet.
However, the sensor pod also does motion tracking, so that it can measure speed, distance, and acceleration. While that might be of interest to individual athletes and enthusiasts, Polar is also looking to team sports and professional players. In fact, it's designed to work with the company's Polar Team Pro system for coaching.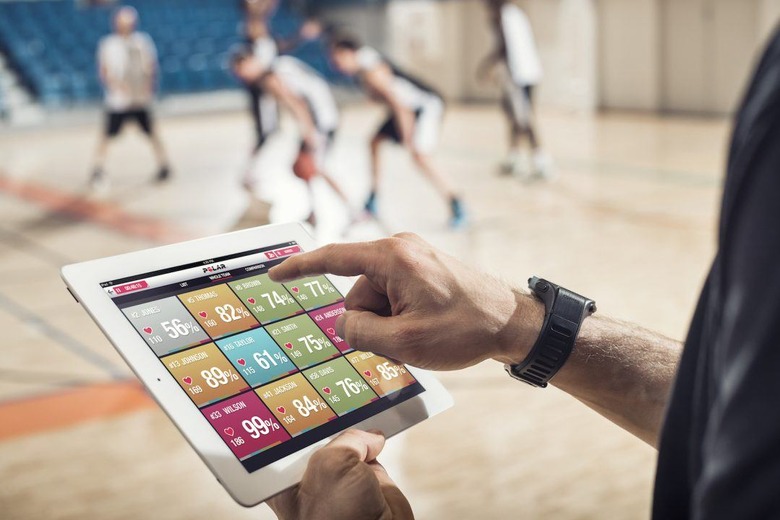 That puts the stats for an entire team's-worth of people onto the screen of an iPad, so that data can be monitored in real-time. It's already in use by NBA, NHL, MLB, NFL, and other sports teams. Add in a Polar smartwatch, and activity outside of training sessions can be collated too, including sleep measurements.
This isn't the first time we've seen fitness sensors baked into a shirt, of course. OMSignal kicked off sales of its sensor-packed clothing back in 2014, and now has a range of tracking attire, including the OMBra that – as the name suggests – integrates health stat monitoring into a sports bra. Hexoskin is another, with a variety of shirt types for men and women in both sleeveless, short-sleeve, and long-sleeve styles.
It may all be overkill for those looking for just a simple way to track their heart rate during exercise, but for people wanting the flexibility of always-on tracking but without the hassle of a wrist or chest sensor, Polar's Team Pro Shirt may very well be the solution. The company says it'll go on sale in March 2017, initially in light grey with sizes ranging from male small (S) through extra-large (XL). Further sizes will follow on in May; pricing is yet to be confirmed.