Polar debuts A360 fitness wearable with optical heart rate monitoring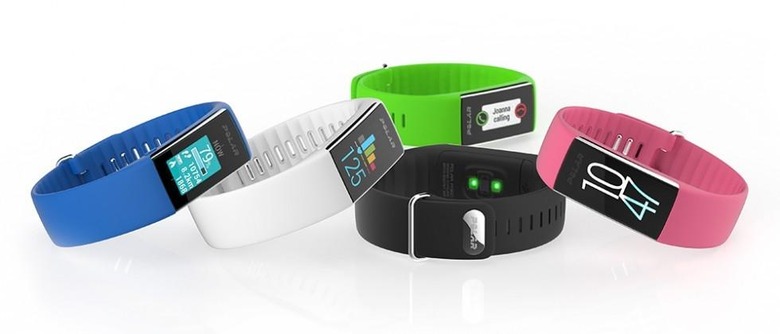 Fitness wearables maker Polar has announced the A360, its first wrist-worn device that features optical heart-rate monitoring. While the band has a simple design, that's far from a downside. The A360's display is a vertical rectangle, similar to the Microsoft Band, with a color touchscreen. This is used in an effective way to display both the time and a number of fitness stats.
In addition to tracking a user's heart-rate, the A360 will monitor steps, calories, daily activity, workouts, and sleep patterns. The only major feature not included is GPS, which Polar's M400 does offer. That may be a fair trade, however, for no longer needed to wear a chest strap for heart monitoring.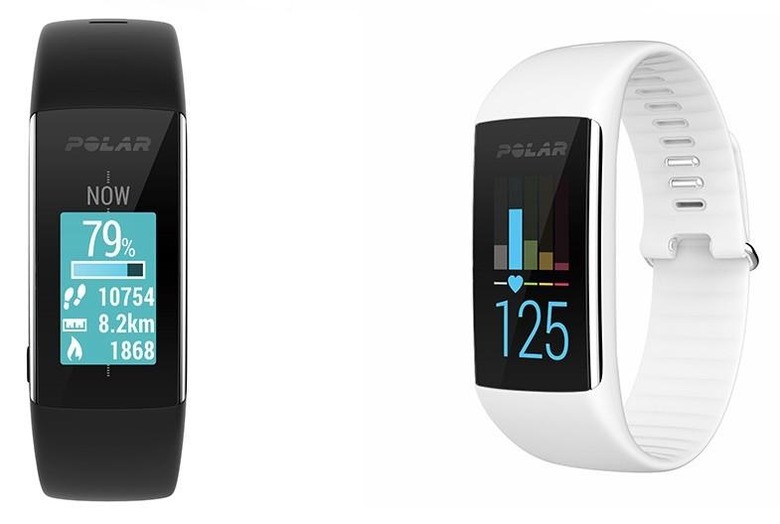 A single charge offers a battery life of up to two weeks, and that's with activity tracking and each day including a hour-long fitness session. This is accomplished by having hear-rate monitoring active only during workouts, and not continuously.
As for smartwatch functions, the A360 can be synced with an iOS or Android device, and notifies users of incoming calls, messages, emails, and calendar events. An accompanying Polar app is also used to sync and store fitness data.
Priced at $199, the A360 is a bit more expensive than other fitness wearables with the same functionality. It will be available starting in November with black or white color options for the silicone band, with blue, pink, and green launching soon after.
SOURCE Polar