Today we've got a collection of Pokemon GO forks and alternatives to PokeVision, the first big name in 3rd-party mapping in the game. This set of items includes a few online maps with Pokemon spotting as well as an app or two. While Pokemon GO 3rd-party development continues to be mitigated by Niantic, developers continue to rally to create apps that both interact with and influence the flow of the game. Until bug bounties are offered up, this will very likely continue.
PokeVision was the first widely-used mapping program for Pokemon GO on the web. At its home at PokeVision dot com, it housed thousands, if not millions of scans by new Pokemon GO players a day. For several weeks it was the most-searched-for term related to Pokemon GO on Google.
Then disaster struck! The methods used by the developer of PokeVision were cut off, and Niantic and Nintendo requested that PokeVision be shut down!
Since then, a collection of alternatives have arisen – forks, ground-up-redevelopments, and oddities aplenty.
PokeEye
This scanner has a wide variety of ways and means of scanning a certain area. This map uses the GPS location of the device it's being browsed with – more often than not, that means the smartphone of the user. This map is browsed with a web browser.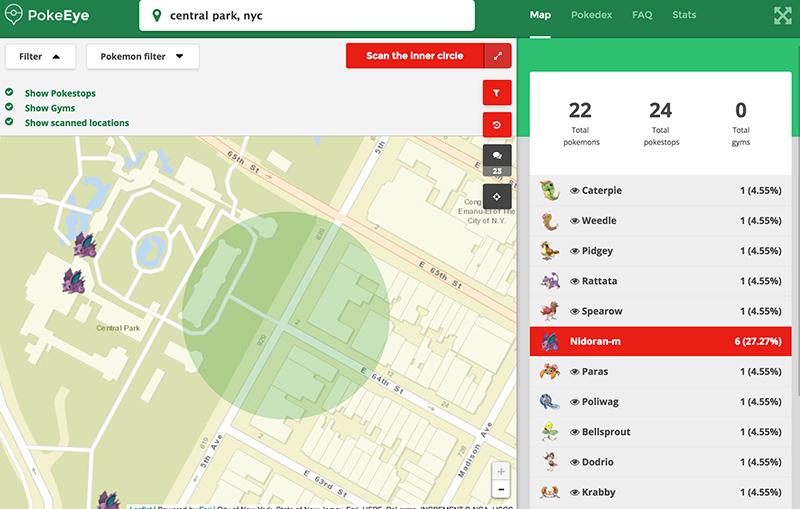 Head to PokeEye to have a peek, and please don't take the title of the service literally. It's a pseudo-brand, not instructions.
Go Scan
An app for iPhone that appears to be one of the last still functioning with actual Pokemon icons (colorful, easy to recognize icons, that is to say). Other scanners are available, but most only show alternate icons and/or Pokemon numbers – which, without a Pokedex, isn't a whole lot of help.
Go to the Go Scan iTunes Store listing to look at this app and download.
PokeVS
The PokeVS scanner works on the web and is the closest model to the original PokeVision available right this minute. Users have only to type in an address and tap, and BANG, all the Pokemon appear. Easy as can be.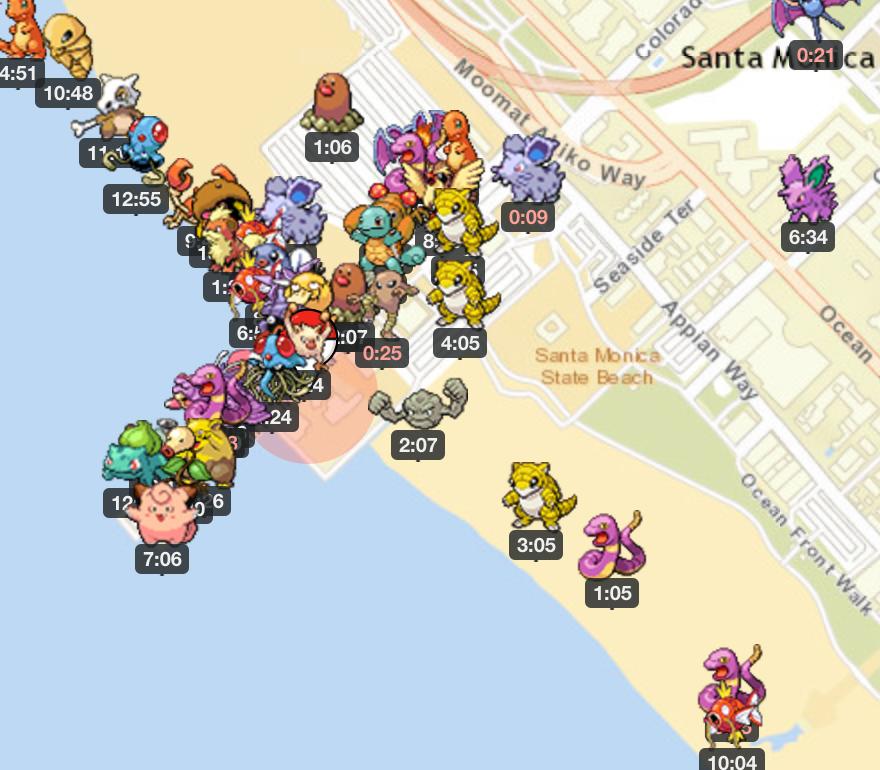 Unfortunately PokeVS does not currently offer any sort of filters, so there are plenty of Ratata to be found. Have a peek at PokeVS and see for yourself.
FastPokeMap
The folks behind FastPokeMap are creating a quick-scanning model that gives users a wider range than other alternatives. They're hard at work at this at the moment at the same time as thousands of players scan at all hours of the day and night. As a result, some locations garner less luck in scanning than others.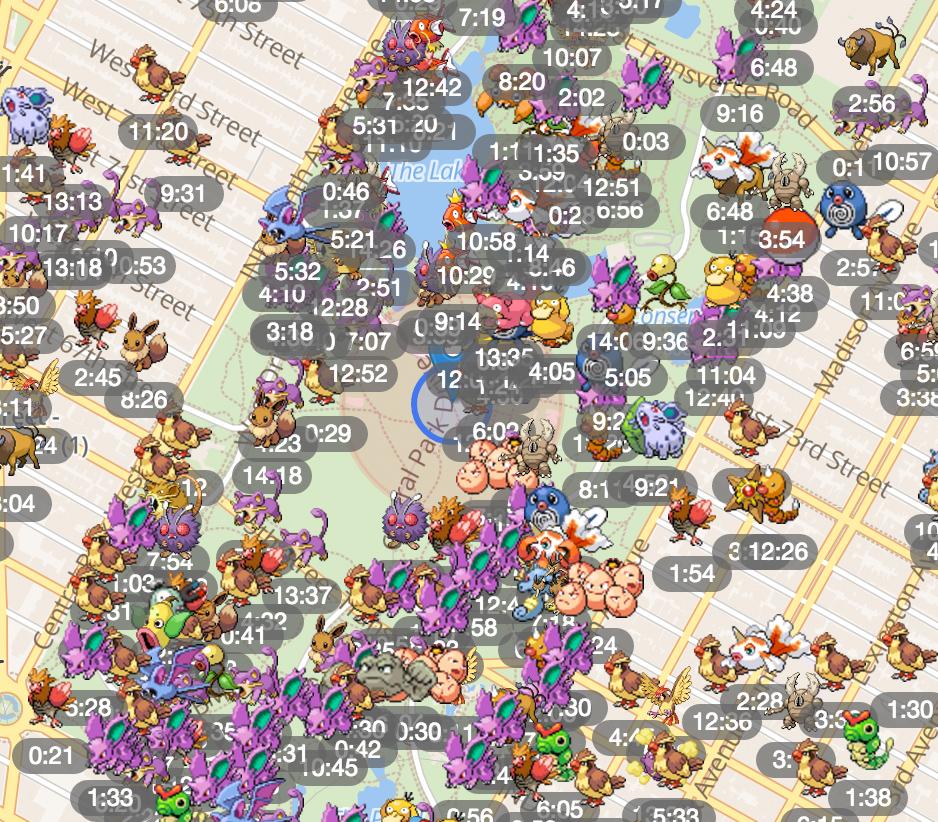 Users that live in high-traffic areas will have more luck using FastPokeMap than those in rural areas. Crossing our fingers for a big burst of workers, soon.
PokeFast
By far the fastest map scanner yet made. PokeFast works with a unique setup for Android devices, showing the numbers for each Pokemon around the user – BUT – allowing that user to download icons to replace those numbers separately. This allows the user to use icons without the developer getting in trouble for copyright infringement.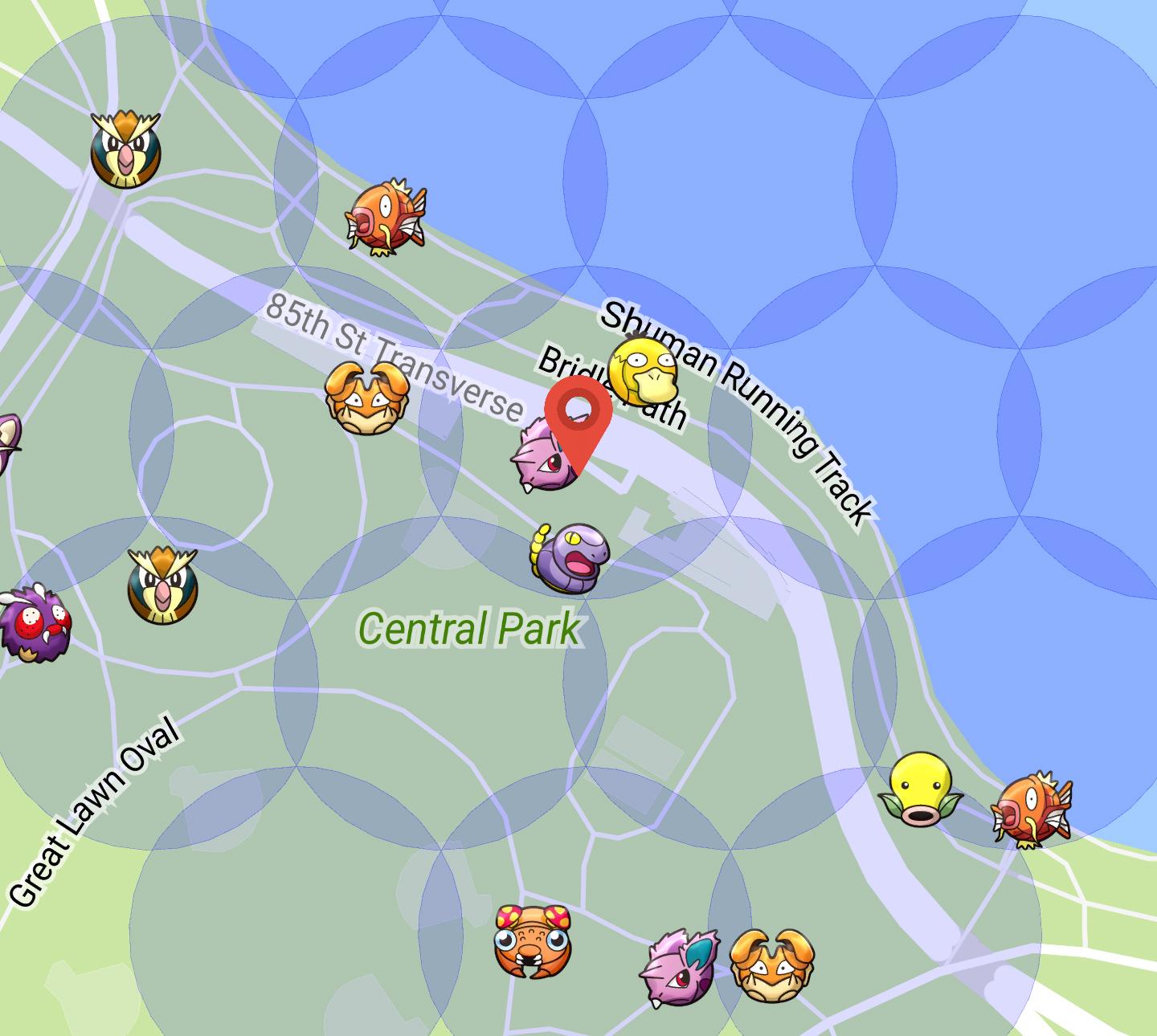 Have a peek at This PokeFastApp Twitter to tap the current download link for the app therein. As this is a 3rd-party app not distributed through the Google Play app store, SlashGear does not condone nor take any responsibility for its use.
Have a peek at SlashGear's @TeamPokemonGo Twitter portal for additional updates, tips, and oddities of all sorts!