Pokemon X and Pokemon Y arrive on Nintendo 3DS October 12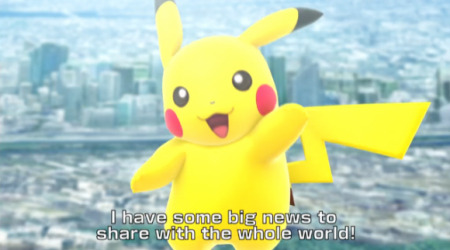 Way back in early January, Nintendo teased 3DS owners with some teaser content for Pokemon X and Pokemon Y, promising that it would arrive for the console later this autumn. Such a time has come around, with the Japanese company updating their announcement with a solid date — this coming Saturday, October 12. The installments will also be arriving for the Nintendo 2DS, which launches on the same date.
Nintendo promises that in the new games, gamers will be able to interact with Pokemon "like never before", with both new Pokemon and new regions for discovering and exploring. The new generation of Pokemon include three new ones to choose from at the game's start: Grass-type Chespin, Fire-type Fennekin, and Water-type Froakie. Pokemon X has Xerneas, and Pokemon Y has Yveltal.
Graphics are also promised to have been boosted, and the battle system is said to have "experienced a major evolution," with both new moves for specific Pokemon and Mega Evolutions being tossed into the mix. There's a camera that provides different looks at the action by rotating around battles, in addition to a Pokemon-Amie mode for interacting with a Pokemon like a pet, allowing for bonding to improve in-game battle performance.
Said Nintendo of America's Executive Vice President of Sales and Marketing Scott Moffitt: "More than 15 years after its initial debut, Pokemon remains one of the strongest franchises in video games. With Pokemon X and Pokemon Y, the series has evolved in a breathtaking way. It's time to once again catch 'em all!"
SOURCE: Nintendo