Pokémon X and Pokémon Y to be released for the Nintendo 3DS in October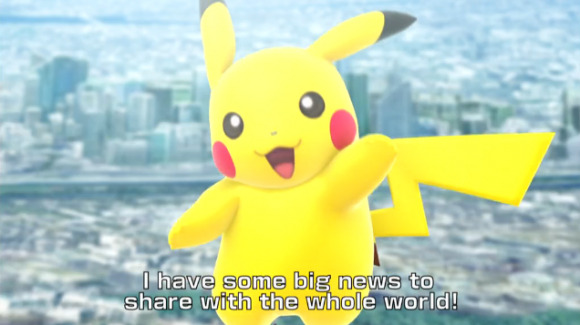 Nintendo and the Pokémon Company have announced Pokémon X and Pokémon Y, which will be released globally in October for the Nintendo 3DS. The announcement promises the games will enthrall fans with a new storyline, dynamic battles, and "entirely new dimension." Because it is launching in all the markets simultaneously, gamers will be able to get their battles on at the same time.
The Pokémon Company's CEO Tsunekazu Ishihara offered this statement. "The worldwide launch of Pokémon X and Pokémon Y this October allows players to begin their adventures at the same time. Now, Pokémon fans across the globe can discover the secrets of Pokémon games and can collect, battle, and trade with each other immediately."
Fans can check out some sneak peak content for the games at Pokemon.com, where a video has been posted. In the video, gamers get a look at the games, as well as the new starter Pokemon. Nintendo also promises that there's a glance of the newest Legendary Pokemon, as well as footage of the game play. Simply head over to the website, and the video pops up and starts playing automatically.
GAME FREAK's Video Game Director Junichi Masuda also praised the games. "We brought Pokémon into an entirely new dimension and we're incredibly excited to bring Pokémon X and Pokémon Y to fans. The stunning visuals, a completely redesigned environment, game scenario, music, and communication features will bring smiles to the faces of video game players around the world."
[via Nintendo]