Pokemon Sword and Shield are already big hits in Japan, despite fan backlash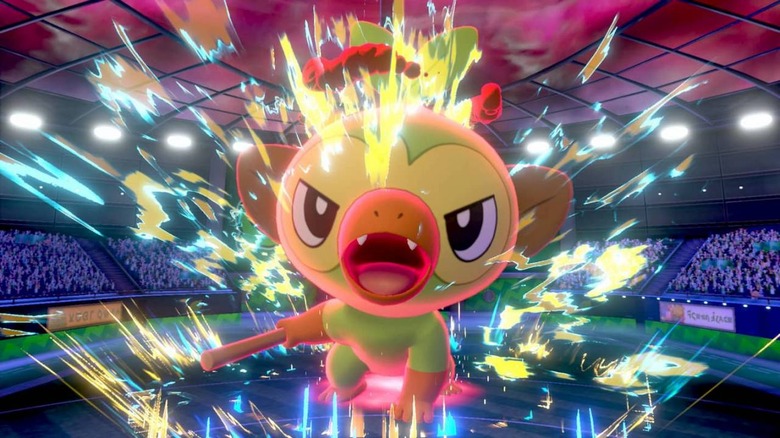 Despite all of the controversy surrounding Pokemon Sword and Shield, it seems the games are off to a strong start in Japan. According to reports, Pokemon Sword and Shield managed to sell 1.36 million copies in Japan in their first three days of availability. Not only is that a strong start, but it's the strongest start for any Switch game so far.
These numbers were reported by Famitsu (as translated by Gematsu). It's worth pointing out that these sales figures only count sales of physical copies – which includes the Sword and Shield double pack and download cards sold at retail. Digital sales aren't counted in these figures, so it's certain that Sword and Shield have sold more than these numbers suggest.
In any case, Sword and Shield's 1.36 million sales were enough to topple the previous record holder for first-week Switch game sales in Japan, which was Super Smash Bros. Ultimate with 1.23 million in sales. Switch hardware (across both the standard Switch and Switch Lite) sold 180,136 units during the six day period of November 11th to the 17th, so it looks like hardware sales benefitted from the Pokemon bump as well.
Pokemon Sword and Shield have been waist-deep in controversy for the better part of the year. The news that Game Freak would be cutting Pokemon from Pokedex for the first time in series history didn't sit well with fans, and things seemed to reach a fever pitch when we learned just how many Pokemon didn't make the cut.
Add that to growing frustration with Game Freak as a developer, which some fans think hasn't been doing enough to innovate with recent releases, and we've got something of a perfect storm on our hands. Hopefully we'll get a clearer picture of Pokemon Sword and Shield's worldwide sales soon, so stay tuned for that.