Pokemon Pokeball Plus: What the heck? So shiny!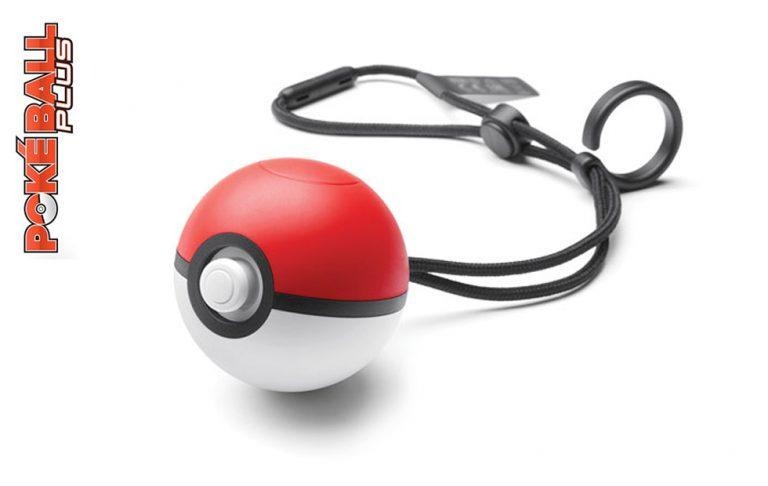 There's a new Pokemon toy in town, and it's called the Poke Ball Plus. This Pokeball-sized piece of equipment is made for more than one game – both the Pokemon: Let's Go game for Nintendo Switch and the mobile game Pokemon GO! This controller works different ways for each game, and doesn't do a single thing on its own.*
*If you buy ONLY the Pokeball Plus (or Poke Ball Plus, however you want to say it), you won't have much to do. It requires connectivity with either of the two games, Pokemon GO and/or Pokemon: Let's Go. Pokemon Let's Go is set to come in two forms from launch: Pokemon Let's Go, Pikachu, and Pokemon, Let's Go, Eevee!
The Pokeball Plus has lights, a physical vibration function (sort of like your smartphone's vibration feature), and at least one speaker. It also has a gyroscope inside so users can affect the device's functionality via motion controls. It's a controller for the games, but it's also a sort of container.
"Players can bring one of their Pokémon from Pokémon: Let's Go, Pikachu! or Pokémon: Let's Go, Eevee! with them as they explore the real world, giving Trainers the opportunity to spend time with favorite Pokémon even when they're not playing the game," said a Pokemon Company representative. "Additionally, Trainers can receive a variety of rewards once Pokémon are returned to the Nintendo Switch games."
This is almost like "walking" a Pokemon in Pokemon GO. We'll have to assume it's the same deal here as there, for now. At least until The Pokemon Company reveals the true rewards for the containment and walking of Pokemon.

Probably the coolest bit about this device is the holding of a Pokemon. The device will vibrate and speak when a Pokemon is inside, making it look and feel as though the Pokemon is really, truly coming along with the trainer.
Functionality with Pokemon GO will be identical to that of the "Go Plus" device, though battery life will be much, much shorter. While the Go Plus can last for weeks at a time, the Pokemon Pokeball Plus only lasts for 3 hours at a time. But for $45, what do you expect?
This device will be released at the same time as the Nintendo Switch Pokemon Let's Go games. That'll be on November 16th, 2018. Right in time to get all your buddies a Pokeball for the holidays.