Pokemon Omega Ruby Alpha Sapphire movie coming in 2015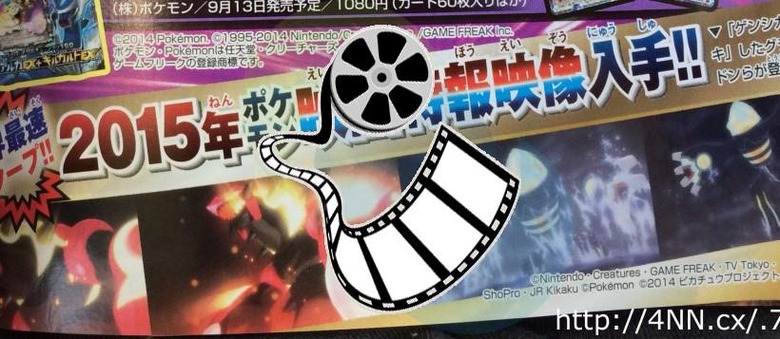 Just when you thought Hoenn Hype couldn't get any more underground exciting, the team behind the film rights to Pokemon have granted a green light to a 2015 film. This film will include several Pokemon unique to the Pokemon Omega Ruby and Pokemon Alpha Sapphire games, including the stars – Primal Reversions of the Legendary Pokemon Groudon and Kyogre!
These massive beasts have been confirmed by CoroCoro Comic magazine to be hitting a full feature-length Pokemon film in the year 2015 for global release. At this time it is not clear whether the film will be released to theaters inside the United States – but you can bet we'll get a DVD drop sooner or later.
The most recent Pokemon film to be released in Japan has been Pokémon the Movie: Diancie and the Cocoon of Destruction – and we've still not gotten that one here in the states. Have a peek at the trailer here:
Looks like a real masterpiece of Pokemon oddity, yes? We'll expect the Omega Ruby, Alpha Sapphire movie to be a lot more grand. With the response we've seen the Omega Ruby Ruby and Alpha Sapphire here in the USA so far, we can't imagine a world without a release of the film as well. Up next – LEGO!