Pokemon Masters release date finally revealed as pre-registration opens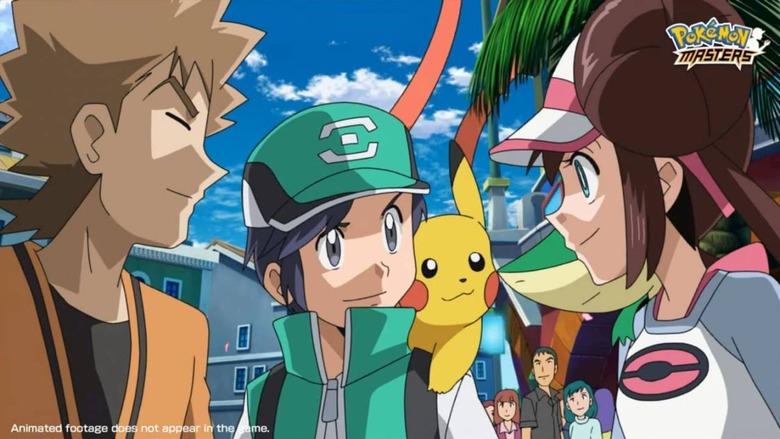 Earlier today, DeNA and The Pokemon Company opened up pre-registration for their upcoming mobile game, Pokemon Masters. Despite that, the company didn't immediately give the game a specific release date, instead continuing to say that Pokemon Masters will be out sometime in summer 2019. Since we're closing in on the end of July, it seems that the window for the game to release is shrinking quickly, but luckily, DeNA has indeed confirmed that Pokemon Masters will be here before summer is out by finally announcing the release date.
According to The Verge, DeNA has set a release date of August 29th for Pokemon Masters on both iOS and Android, which means it'll be here in just a little over a month. Pokemon Masters definitely seems to be quite the departure from mainline Pokemon games, but given the nature of mobile gaming in general, that was probably to be expected.
The Verge's write up confirms that Pokemon Masters uses gacha mechanics as its way of making money, like other titles such as Summoners War or Fate/Grand Order. That means you'll be "summoning" characters randomly to add to your team, though it sounds like Pokemon Masters may not be quite as heavy handed as other games when it comes to the gacha mechanic.
Interestingly enough, you won't actually be recruiting Pokemon through the gacha system, but rather their trainers. At the core of Pokemon Masters' battle system is the sync mechanic, which pairs Pokemon trainers from the anime and the games with their signature Pokemon – Onix in the case of Brock, Starmie for Misty, so forth and so on. Previously, The Pokemon Company revealed that players will be able to change their trainers' outfits, which in turn changes their paired Pokemon.
So, this news essentially confirms what we've been assuming since Pokemon Masters was first announced: like Dragalia Lost and Fire Emblem Heroes, Pokemon Masters will subject players to a gacha system in order to build out their teams. For some, that may not be a big deal – gacha games seem to have a pretty dedicated following of fans – but for others, that might be reason to stay away, as gacha games aren't generally created with the intention of being wallet-friendly. Hopefully we'll see more of Pokemon Masters between now and its August 29th release, and if you're interested in checking it out, be sure to pre-register.