Pokemon Gold and Silver are coming to the Nintendo 3DS Virtual Console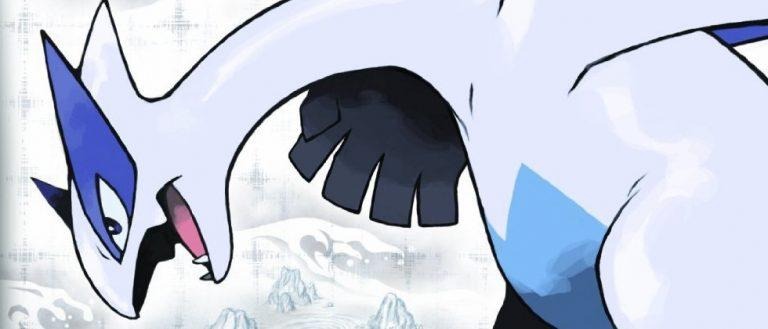 You'd think that announcing Pokken Tournament DX and Pokemon UltraSun and UltraMoon would be more than enough for an eight minute Nintendo Direct broadcast, but you'd be wrong. At the end of today's livestream, Pokemon producer Junichi Masuda made a surprise announcement: Pokemon Gold and Silver will be coming to the Nintendo 3DS Virtual Console later this year.
As some (or many) of you already know, Nintendo put the original Pokemon Red, Blue, and Yellow up on the Virtual Console last year to celebrate Pokemon's 20th anniversary. Now it's Gold and Silver's turn, something that should excite a lot of long time Pokemon fans. After all, Pokemon Red and Blue may have been where the series got its start, but to many, it wasn't until Gold and Silver that Pokemon truly hit its stride.
Among the other games in the series, Pokemon Gold and Silver are something of an anomaly. Instead of having players explore just one region before defeating the Elite Four, Pokemon Gold and Silver featured two regions. Upon finishing their adventures in the Johto region, players were whisked off to the Kanto region, where they faced down the gym leaders and trainers from the first game.
Gold and Silver culminated with a showdown against Red, the player character from the first game, on the peak of Mt. Silver. This was one of the highest-level battles in any Pokemon game, and went down as one of the defining moments of the entire series. Needless to say, there may be a lot of people who end up buying these re-releases as a way of reliving those childhood experiences.
We can probably expect Nintendo to give these the same treatment it gave the Virtual Console releases of Red, Blue, and Yellow. That is to say: expect trading to be limited to local connections between 3DS systems, with no online trading to speak of. These will pretty much be straight ports in every sense, so don't be surprised to see all of Gold and Silver's glitches and bugs intact too.
Nintendo will be launching these games on September 22, the same day Pokken Tournament DX arrives on the Switch. There's no word on pricing yet, but we can probably expect them to cost $10 each, just like Red, Blue, and Yellow. Will you be picking up these classic re-releases? Head down to the comments section and let us know!