Pokemon GO World Championships 2019 leap beyond bizarre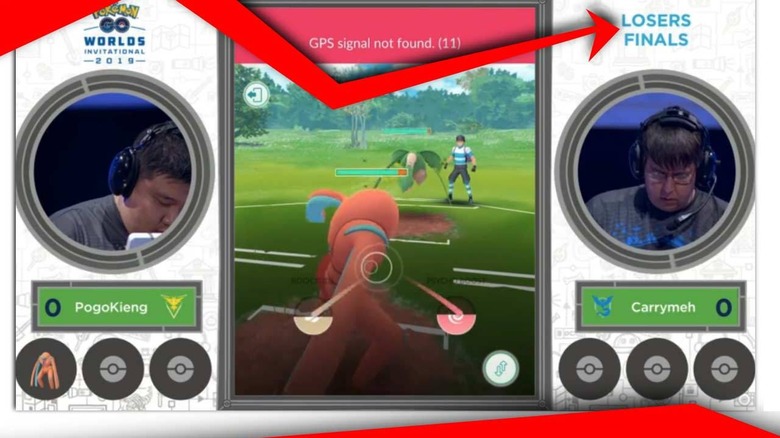 On August 16, the 2019 Pokemon World Championships began, and the world's best players of Pokemon games competed for their respective crowns. This is far from the largest e-sports tournament in the world – there've been far larger events over the past decade. But this event was special – this was the first international World Championship event in e-sports to include none other than our favorite mobile game: Pokemon GO.
In the game Pokemon GO, gamers have not always been able to compete against one-another. That feature was introduced well into the game – well beyond the launch of the game back in June of 2016. This being the sort of game that'd never existed before, what with the use of Google Maps and GPS location to affect the ways and means with which one advanced in the game – the PvP mechanic needed a bit more work than the rest of the game.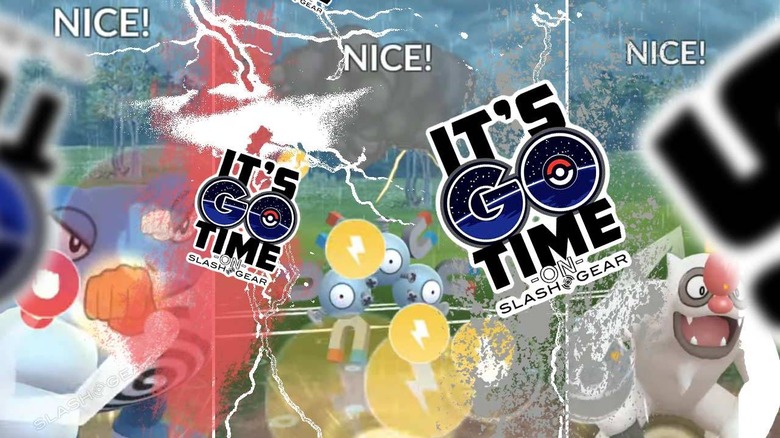 It was several iterations into this particular mechanic in-game before players really started to take winning said battles seriously – as evidenced by the amount of in-detail investigations done in Pokemon GO forums around the internet in the ensuing weeks and months. Now, here in 2019, it would appear that the PvP part of Pokemon GO is legitimate enough that it can be played on the world's stage – the Pokemon GO Championships stage.
Now – the strangest part of this tournament setup isn't the standing on the stage amongst massive Pokemon cutouts like the Pokemon GO community's most favorite Pokemon Eevee, with a special fancy hat. The strangest part of this live, streamed, esports event is not the legitimately nicely designed formatting of the battle screens.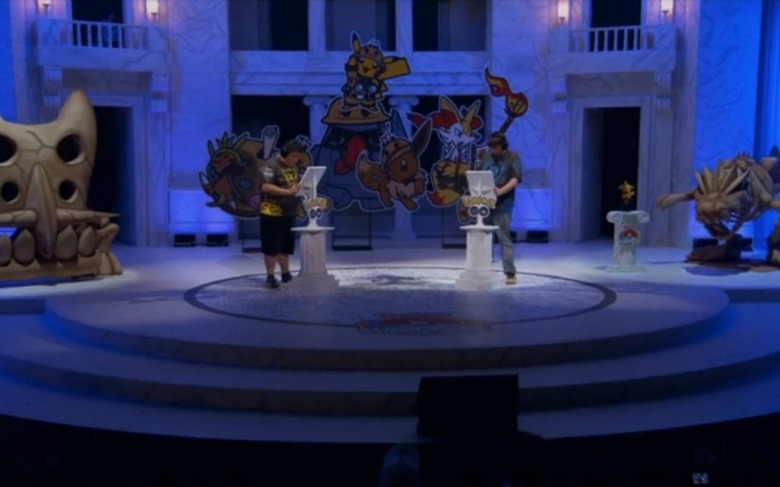 The strangest part of this situation is the choice of words the event organizers use to separate the rounds of play. They've got a round called LOSERS FINALS. One might assume this means that the players have lost previous rounds and are battling now for the top-of-2nd-tier crown. But the winner of this round, PogoKieng, went on to battle in the Grand Finals round. He was assuredly not a Loser, despite the name of the round!
The folks that run this tournament are called "Play! Pokemon", previously known as POP (Pokemon Organized Play), and are a division of the official Pokemon Company. They now include various Pokemon video game series in the tournament as well as the official Pokemon Trading Card Game.
You can watch the whole thing happen this weekend (starting earlier today) on Twitch if you do so wish. There or here, just above this paragraph. And let us know if you or someone you know has ever been in one of these tournaments – we want to talk to you about your experience!