Pokemon GO Update With Promo Codes Event [Try These!]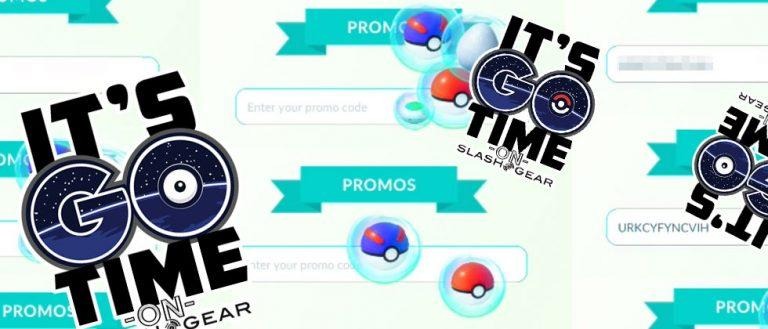 The first Pokemon GO event with Promo Codes has begun, and it's begun at a retail location. Recent news of cents-per-spin on sponsored locations in Pokemon GO makes the prospect of Niantic's first placement of Promo Codes make a whole lot of sense. To drive the future of Pokemon GO around the world – and to fund the massive billboards Niantic is putting up in major cities this month – they're giving out items through retail.
The first retail partner Niantic is working with to distribute Promo Codes is Sprint. That's the mobile data carrier Sprint, a brand that only exists inside the United States. That's the brand that also has a few other Pokemon GO promotional bits including charging stations and Pokestops.
How do I get a Promo Code for Pokemon GO?
• Go to Sprint (most any Sprint, but possibly not all)
• Check in for the MyTrainerReqards Pokemon GO event
• Receive MyTrainerRewards points
• Receive Pokemon GO email from Sprint with code
The code will be a string of characters which you'll then enter in to the Pokemon GO app of your choice. The place to enter Pokemon GO Promo Codes at the time at which this article is set to be published is inside the Market – right down at the bottom.
This first code is a one-time-only code that cannot be shared by multiple trainers. This first code delivers a set of Pokemon GO items that are useful in the game to regular trainers of all sorts. These trainers would normally only get these items from Pokestops or the in-game store.
Items Given with first Pokemon GO Promo Code:
• 2 incense
• 1 lucky egg
• 15 poke balls
• 5 great balls
This event is going to last for quite a while, according to one piece of Sprint promo material. Users have until May 24th, of 2018 to check in – and possibly only once per account. We have yet to test the theory that more codes will be delivered to Sprint locations by Niantic before the end of the year.
This event started on May 24th, 2017, and lasts until this same day next year. Above you'll see a video of what it looks like to enter a code into the game. Below we've got a list of codes that we've been provided by an anonymous 3rd-party source that MIGHT work.
Potential Pokemon GO Promo Codes:
• URKCYFYNCVIH
• URKCWONBIRHS
• URKHBLEKBKWR
• USBKRPSKBLSR
• USEBTLAJBNWO
• UTABLWKRBLAJ
• UTRBLAKEISKR
UPDATE: These codes have all been claimed and/or are no longer valid. We've heard nothing more from our hacker fellow mentioned in this article, so we'll go ahead and assume she or he was given a slap on the wrist by the authorities – Niantic, maybe. Either way, to be CLEAR – codes appearing in Pokemon GO thus far do not work more than once!
According to our anonymous party providing these codes, codes can potentially be generated using a home-made code generator. He declined to go into additional detail about how his generator works, but did suggest that he'd be releasing code to create his generator on Github within the next few days, as soon as it's fiddled with sufficiently. Given the likely large amount of money changing hands between Niantic and Sprint for this promotion, we don't blame him for trying his best to remain anonymous.
We've tested one of the codes Anon has given us (not on this list) and it DID function. The rest are yours to try – first come, first serve, of course. If our source here decides to give us more codes before he releases his yet-unnamed code generator, we'll add to the list above!