Pokemon GO update life hack: Don't be unprepared for this one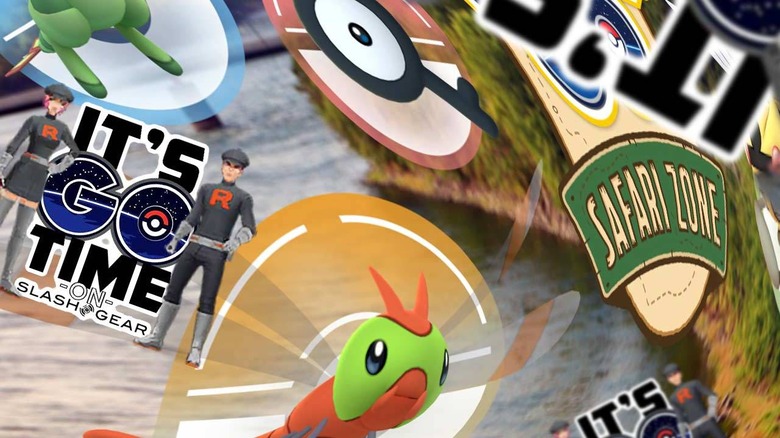 On August 7, 2019, Niantic revealed the next major update to Pokemon GO, and a new major in-game event. There'll be a physical event, a Safari Zone sort of update – a two-in-one situation where the players around the world are affected by the players in that one localized Safari Zone event. It's gonna be wacky! We're talking Unown-level wackiness here.
The Next Pokemon GO event
The in-game event is Safari Zone Montreal. For people in Montreal, the event will be a cannot-miss type event – it'll be difficult to miss! The event takes place September 20 to September 22, 2019. This will be a one-of-a-kind event in which gamers will need a ticket to participate in the fun.
According to Niantic, the event will take place "along the historic Circuit Gilles Villeneuve at beautiful Parc Jean-Drapeau on Saint Helen's Island and Notre Dame Island in Montreal, Quebec, Canada." Parc Jean-Drapeau will play host to a massive number of what Niantic describes as "speedy Pokémon."
Montreal's ticketed event will have the following for local players, expanding to users around the world in a number of yet-unrevealed ways. "Pokémon that evolve into fast Pokémon will appear more frequently in the wild, and unique Field Research will be available for Trainers to complete throughout the day."
Pokemon GO update
Why do we say "life hack" in the title? Because the dates are already well-into the start of the general school season for most regions around the world. The date range starts on a Friday and ends on a Sunday. If you attend a school with teachers that are fond of homework, this multi-day event series could be an issue!
Now's the time for some decision making. Do you attempt to finish your work as early as possible, just in case this weekend event ends up being the greatest reward-giving in-game event in the history of Pokemon GO? Or do you decide to wait until the event begins, chopping up your time between work and play?
If past Safari Zone events are any indication, the rewards for playing out-of-zone could be very small. But knowing Niantic, past events could lead us to expect something COMPLETELY DIFFERENT from what they decide to deliver! Our sources suggest that this event is unlike what's come before in regions other than Canada – we'll let you know what that means in more detail as soon as we know!