Pokemon GO Update: Easter Egg Event clues inside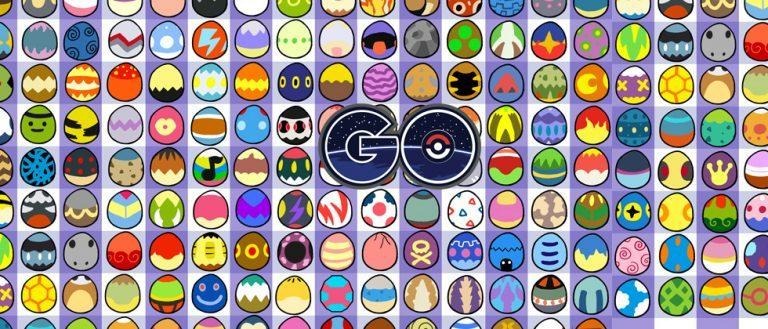 This morning the folks at Niantic updated Pokemon GO apps for both iOS and Android devices. That means updates for Samsung Galaxy devices, LG, HTC, Sony, Motorola, and the lot – and iPhones of all sorts. This new update for Pokemon GO is the latest in a line of "fixes" for a number of elements – one of which should lead the way to the rest of the Gen 2 Pokemon in the near future.
The update coming to smartphones of most sorts today is version 0.53.1 for Android and version 1.23.1 for iOS. This version is not a mega-major update by any means, but it is necessary to update in order to play the game through the future. This update includes "Minor text fixes" as always, but also makes some points about Pokemon Eggs.
IMAGE ABOVE: Illustrated and arranged by DeviantArt user IvynaJSpyder. Some eggs here are official designs – recreated – from the TV shows, while others were created from scratch. To be clear, these images have not appeared in Pokemon GO, they're just illustrative of possibilities for the future.
For Apple Watch users, this update allows the device to display Eggs obtained from PokeStops. This may – possibly – indicate that Pokemon Eggs could be appearing in locations other than PokeStops in the future. At this time it's not clear whether this is truly a possibility, but given the importance of Pokemon Eggs in the rest of the Pokemon games, some modifications could be in order.
It's also nearly Spring and nearly Easter – so an Egg-based event wouldn't be all that unexpected. Better to make certain Eggs are fully in order now!
This update also "changes distance tracking to better account for GPS drift." This means that those users that've kept their smartphones on overnight to gain distance – really – will not be able to gain that distance anymore. The same goes for those people who keep Pokemon GO open at work all day – no more GPS drift simplicity for you!
Additional information from APK Mining coming imminently... UPDATE: More information on the teardown of this updated app can be found in our Pokemon GO January APK Teardown article. Have at it!