Pokemon GO January APK Teardown: New Moves, Evolution Items, Gen2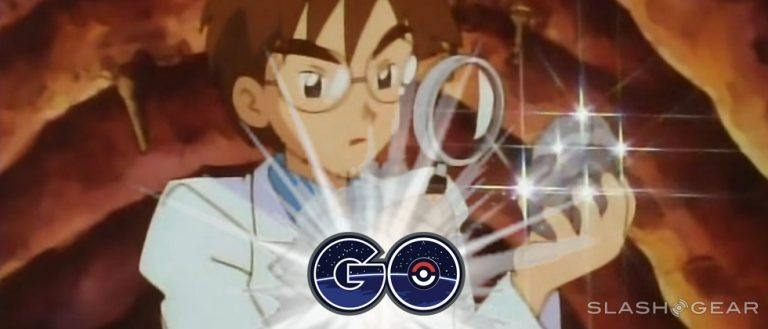 The first update for Pokemon GO of the year and we've found a whole bunch of new moves for Pokemon from Gen2. This first update for the game had very little in it for the everyday user – a bit of an update for walking distance and Pokemon Eggs for Apple Watch. But for those that dug deeper – there's a bunch of fun bits and pieces that tell us about the near future of the game.
As we already knew, all 251 Pokemon from Generation 1 and Generation 2 are already in the code for the game. Until these Pokemon have moves, though, they're not prepared for release. Just because a Pokemon has a move in the code does not mean it'll be released imminently – but it's a good indicator of its preparedness for the near future.
Before this update, the newest Pokemon move went by the code "0242_MOVE_TRANSFORM_FAST." That was added when Ditto was added to the game – Ditto is the only Pokemon with that specific move. This move allows Ditto to turn into the Pokemon that it faces. The next set of moves just added with this update uncovers a bunch of new Pokemon nearing release.
• 0243_MOVE_COUNTER_FASTV
• 0244_MOVE_POWDER_SNOW_FASTV
• 0245_MOVE_CLOSE_COMBATV
• 0246_MOVE_DYNAMIC_PUNCHV
• 0247_MOVE_FOCUS_BLASTV
• 0248_MOVE_AURORA_BEAMV
• 0249_MOVE_CHARGE_BEAM_FASTV
• 0250_MOVE_VOLT_SWITCH_FASTV
• 0251_MOVE_WILD_CHARGEV
• 0252_MOVE_ZAP_CANNONV
• 0253_MOVE_DRAGON_TAIL_FASTV
• 0254_MOVE_AVALANCHEV
• 0255_MOVE_AIR_SLASH_FASTV
• 0256_MOVE_BRAVE_BIRDV
• 0257_MOVE_SKY_ATTACKV
• 0258_MOVE_SAND_TOMBV
• 0259_MOVE_ROCK_BLASTV
• 0260_MOVE_INFESTATION_FASTV
• 0261_MOVE_STRUGGLE_BUG_FASTV
• 0262_MOVE_SILVER_WINDV
• 0263_MOVE_ASTONISH_FASTV
• 0264_MOVE_HEX_FASTV
• 0265_MOVE_NIGHT_SHADEV
• 0266_MOVE_IRON_TAIL_FASTV
• 0267_MOVE_GYRO_BALLV
• 0268_MOVE_HEAVY_SLAMV
• 0269_MOVE_FIRE_SPIN_FASTV
• 0270_MOVE_OVERHEATV
• 0271_MOVE_BULLET_SEED_FASTV
• 0272_MOVE_GRASS_KNOTV
• 0273_MOVE_ENERGY_BALLV
• 0274_MOVE_EXTRASENSORY_FASTV
• 0275_MOVE_FUTURESIGHTV
• 0276_MOVE_MIRROR_COATV
• 0277_MOVE_OUTRAGEV
• 0278_MOVE_SNARL_FASTV
• 0279_MOVE_CRUNCHV
• 0280_MOVE_FOUL_PLAY
The appearance of moves like "IRON TAIL" – generally a move used by Pikachu in the TV series – means the possibility of new learned moves in the future. No further proof of learned moves has been uncovered yet – but we're hopeful. More depth in this game can only mean more interesting gameplay.
Also uncovered is a new set of wearable accessories. The first list – before this update – of accessories for the avatar owned by the user included Hair, Shirt, Pants, Hat, Shoes, Eyes, Backpack, Gloves, and Socks. Also on this list now after update are Belt, Glasses, and Necklace.
One of the stranger updates in this set of files included with the newest Pokemon GO APK relates to objects inside sponsored locations. McDonalds and SoftBank were in this entry before, as were the following objects: Globe, Spatula, Thermometer, Knife, Grill, and Smoker. Added this time are , Pan, BBQ, and Fryer. Odd, isn't it?
UPDATE: Thanks to the swift folks at The Silph Road, we also have more information! Several Evolution Stones (and other items) have been added to the code for the game – this means we'll be able to bypass Pokemon Candy sooner than later! We'll expect more of these items to appear in the future, as well. Lots more, we hope.
• SUN STONE
• KINGS ROCK
• METAL COAT
• DRAGON SCALE
Look like a good update to you? Remember that much of this set of bits and pieces will not necessarily appear in this update. Lots of these items need to be activated on the server side, and some may indeed need another update APK to make them fully active. Stay tuned to SlashGear's Pokemon Twitter portal to see more!