Pokemon GO Special Box value guide for December 2019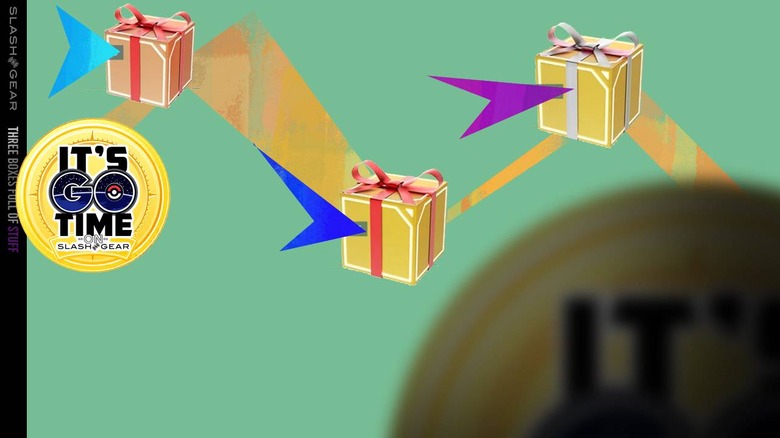 We've calculated the value of the Special Box, Ultra Box, and Adventure Box for December of 2019 – the first round. Of course no matter how you slice it, you're going to want to base your values on what items you're seeking, but what we've done here is to cut the items down to the basics, then recalculated the value of each box based on individual items. This should act as a decent Pokemon GO Special, Ultra, and Adventure Box guide for this first part of December 2019.
In the Special Box for 480 coins, you get 2 Premium Raid Passes, 2 Super Incubators, 1 Lure Module, and 2 Lucky Eggs. The value of each of these items, respectively, is 100, 150, 100, and 50. Added up, this comes to a total value of 700 coins. If you ignore the Lucky Eggs and the Lure Module, you get a total value of 500 – so you'll get either a 120 coin or 20 coin discount, assuming you want the items.
SEE TOO: Pokemon GO Christmas and New Years events leak!
In the Ultra Box for 1480 coins, you get 17 Premium Raid Passes, 4 Super Incubators, 4 Star Pieces, and 4 Lucky Eggs. If you add these all up, their total value is 2700 coins. Without the value of the Lucky Eggs, you'll have a value of 2500 coins.
The Adventure Box will cost you 1480 coins, just like the Ultra Box. In the Adventure Box you get 8 Super Incubators, 4 Star Pieces, 10 Incubators, and 4 Lucky Eggs. The total value of this package is 3100, or 2900 without the value of the Lucky Eggs.
Each box is an OK value, assuming you've got those coins from playing, not from spending actual cash in the game in exchange for in-game coins. In late December, we'll likely see the same sort of situation as we've seen in the past, where we get even BETTER deals on items in Holiday Boxes just in time for the biggest break of the year.