Pokemon GO Christmas and New Year: More new Gen 5!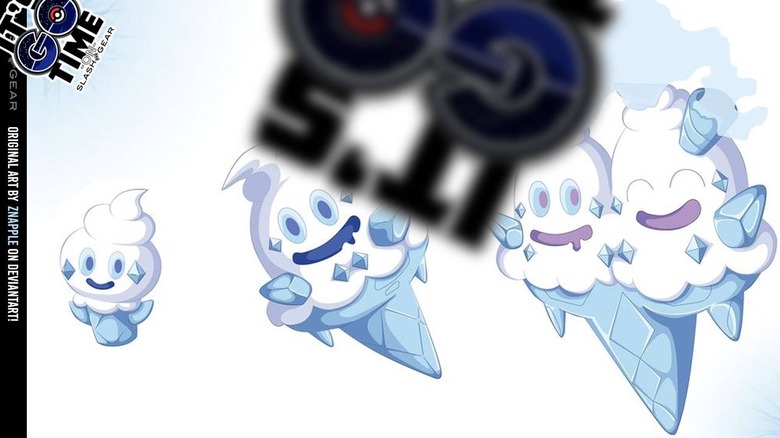 A set of Pokemon GO holidays are on their way here in December of 2019. That includes not only the events that've already been announced, but the now-annual events that match up with the holiday gift-giving season and New Years Eve! This means Ice-Type Pokemon spawns and the return of the cutest gift-giving Pokemon of all: Delibird... if we're unlucky!*
The following information is based on a pair of insider tips from anonymous sources familiar with the matter. As such, it's important to note that plans as relayed may be changed by the time we get to the tail end of this month. The first of these events is scheduled for right around December 19, 2019, and will likely last until December 26th.
The second event will likely start on December 26th and last all the way into the new year! We can expect new Holiday Boxes in the Pokemon GO in-game store as we've seen in past years.
During both of these events, we'll be seeing at least one free single-use incubator dropping from a Pokestop. There'll quite likely be another appearance of a Santa Hat Pikachu – or said hat on a new Pokemon!
Last year's event series will also act as a guide for the 2019 holiday season. That means the following set of mini-events, activated during blocks of 4 days.
Four Mini-event bonuses:
1. Double candy for catching Pokemon and transferring Pokemon
2. Double stardust for Pokemon catches
3. Double XP for all XP-related activities
4. Double-effective incubators (half the walking distance)
The first event will quite likely take place from December 16th until December 19th, 2019. Event 2 will start on the 20th and last until the 23rd, then the 3rd event will start on the 24th and last through Christmas until the 27th. The final mini-event will start on the 28th and last until the 31st – if all goes according to plan!
During this event series we're expecting a new wave of Pokemon from Generation 5, as well! We do not yet know which Pokemon will be activated, but we're very confident that some new Gen 5 Pokemon will appear in Pokemon eggs during the last couple weeks of December, 2019.
*Delibird is expected, but so is Santa Clause – and as Niantic's been sorta cheeky when it comes to their holiday events like this, anything can change! Who are you hoping for? Maybe a Rotom? How about a Phione and a Manaphy? Or the fanciful Shaymin – and a Sky Form version for good measure? You know what'd be really great for this end-of-year season, since it's freezing? Vanillite, Vanillish, and Vanilluxe – but we'll just have to wait and see!