Today we're taking a peek at a pair of new Shiny Pokemon in Pokemon GO as well as the first release of Mime Jr., finally! The original version of Mr. Mime was a regional Pokemon, meaning it only appeared in certain parts of our physical world. Because of this, releasing a Mime Jr. wouldn't work in Pokemon Eggs the way Pokemon Eggs were handled – not unless those eggs were also region-specific. That's all about to change!
Pokemon GO Babies
Mime Jr. is the earlier evolutionary type of Mr. Mime. This is a sort-of unique situation, where the first of several evolutionary types of a Pokemon is not the "primary" face of said Pokemon. Another example is Pikachu – you can also get a "Pichu", but the original version of Pokemon (with 151 monsters) did not have such a creature.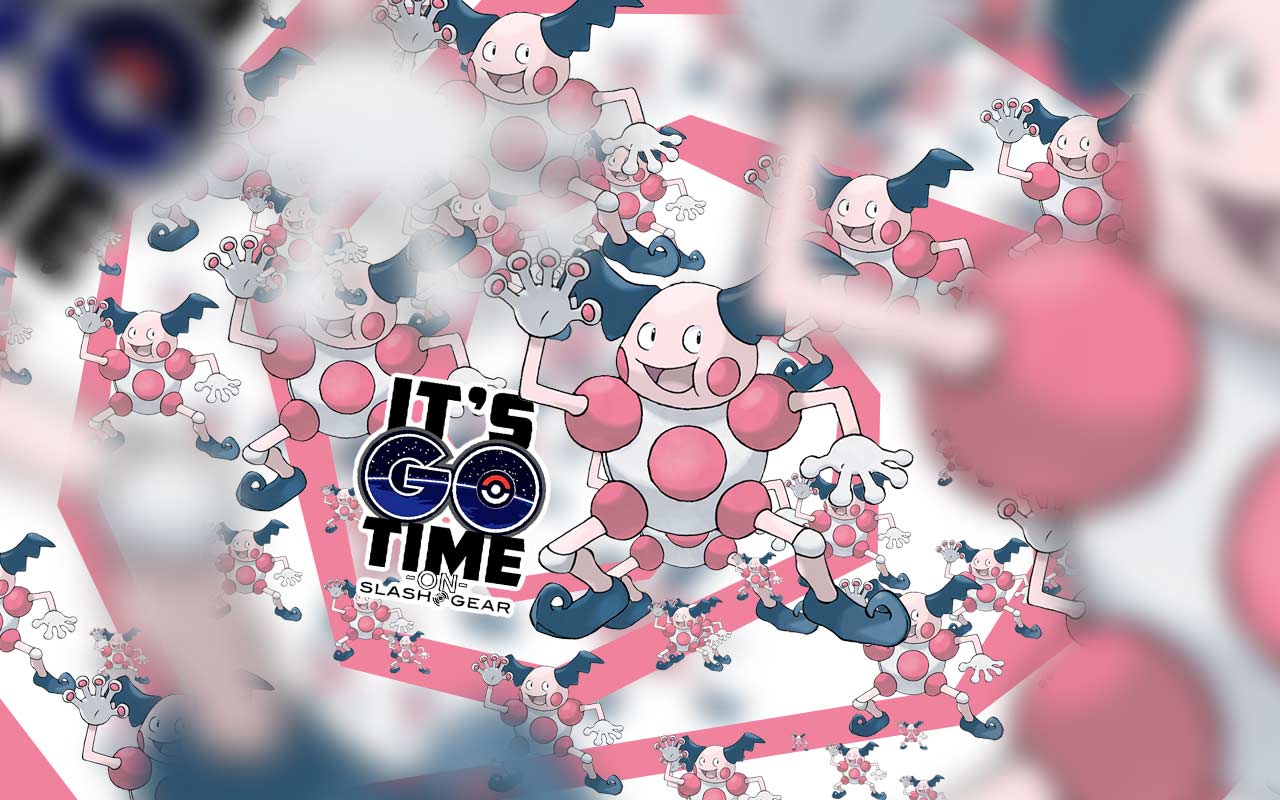 Mime Jr. will come to Pokemon GO starting on September 26, 2019. Niantic's modified the way Pokemon eggs work in Pokemon GO so that they, too, will be region-specific. Starting on the 26th of September (the day this article was originally published), the egg switch began!
Regional Eggs for Baby Pokemon
If you'd hoped that the release of Mime Jr. would make finding a Mr. Mime possible outside of Europe – your hopes are about to get DASHED! Mr. Mime and Mime Jr. will still only spawn inside the Europe Region. Mr. Mime will spawn in the wild, and Mime Jr. will spawn in Pokemon eggs.
Mr. Mime, Pansear, Durant, and Zangoose will remain in Europe, the same as Tauros, Panpour, Heatmor, and Seviper will remain in North America. Mime Jr. will be available in Europe in 5km eggs starting on September 26, 2019.
It's possible we'll see Mime Jr. available elsewhere in the future. We recently saw Niantic give the whole world a bit of a spin (earlier this month) with regional Pokemon spawns in regions outside their normal restricted area – with Shiny variants. For now, though, you'll have to head to Europe to catch that creepy Mime and its earlier form Mime Jr.!
Both Shiny Zangoose and Shiny Seviper will remain regional, as well – and they'll be available starting this week. UPDATE: Shiny Mime Jr. will also be available starting this week – still in eggs, still only in Europe, but Shiny too!
UPDATE: We've confirmed that all of the following Pokemon will be in region-specific Pokemon Eggs starting at 1PM PDT (GMT -7) starting today, September 26, 2019: Farfetch'd, Kangaskhan, Tauros, Heracross, Corsola, Volbeat, Illumise, Torkoal, Zangoose, Seviper, Lunatone, Solrock, Tropius, Relicanth, Pachirisu, Mime Jr., Chatot, Pansage, Pansear, Panpour, Heatmor, and Durant. This 5km egg update will remain in-effect until further notice!
Pokemon GO World Tourism Day with UNTWO
From September 26 (today) 1 p.m. PDT (GMT −7) to Tuesday, October 1, 2019, at 1 p.m. PDT (GMT −7) Pokemon GO will celebrate World Tourism Day. This is in partnership with the United Nations World Tourism Organization (UNWTO), and will include bonuses! Decreased Stardust costs for trading (1/4 less), 2x XP for spinning Pokestops*, and "Specially themed Field Research tasks" are in effect.
*This is specific to Pokestops your avatar has never before visited! Hence the tourism bit.