Pokemon GO Shiny Mudkip info and best guide to catch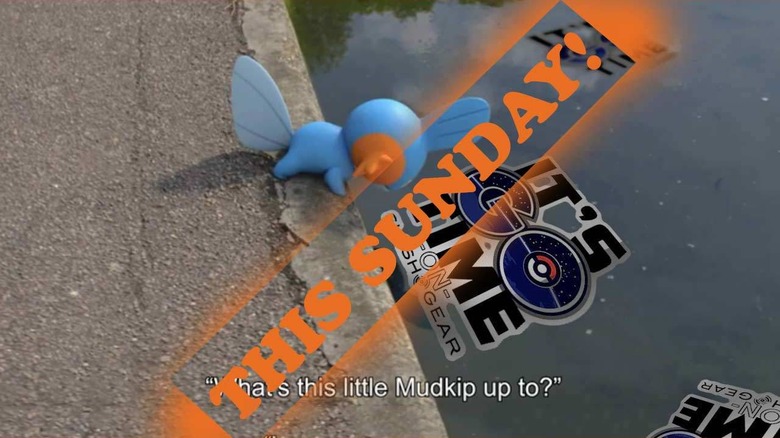 This weekend you'll want to get your Mudkips in order if you're playing Pokemon GO, because there's some SHINY action coming on quick. This Community Day starts on July 21 – that's Sunday! In the event, we'll see a Featured Mudkip and a drastically increased rate of spawn for Shiny Mudkip. This Pokemon will be available from both Pokemon Spawns and Pokemon Egg Hatches.
Community Day: Do you like Mudkips?
The Field Research starting this weekend will include "Catch 3 Mudkip" and will bring you much fortune! In the mix are extra Pokeballs, Berries, and Stardust galore. All Pokemon Lures will begin to last three full hours at a time!
Catch Three Mudkip Task Rewards:
• 500 Stardust
• 2 Ultra Balls
• 5 Great Balls
• 2 Pinap Berries
While the event is on, users will find Pokemon Capture experience points tripled – so standing next to a Pokestop and capturing every single Pokemon you find won't be the worst strategy you could happen upon.
• Date: Sunday, July 21st
• Time: 4:00PM to 7:00PM wherever you live. That's LOCAL time – not just one time everywhere. It's different in each time zone around the world!
During the event, users will want to capture as many Mudkip as they can, due in part to the possibility of a Shiny Mudkip, but ALSO due to the "exclusive move" that comes only during this ONE event. This event will include the exclusive move Hydro Cannon.
This move will NOT be available to Mudkip. Instead, you'll need to evolve your Mudkip a couple times to get all the way to Marshtomp! Once you're there, you'll find you've got that one exclusive move automatically!
NOTE: Using Charged TMs and learning a New Move will NOT give this exclusive move at any time. You'll need to get it by evolving a Marshtomp during the Community Event hours in your area. SOMETIMES this works up to an hour after the fact – but don't count on it if you can help it!
Many Mudkips, Many Friends
You may want to employ the use of Pokenav to make this event as awesome for you and yours as possible. To use Pokenav, you'll want to find a local Discord group that operates in your area. Because Discord is a chat app inside which basically anything can happen, I'd recommend that only trainers 18+ make use – or just have your parents make it happen, turning around then to tell you where to go.
How do I get Shiny Mudkip?
To attain a Shiny Mudkip, you'll do well to head to a local park and star spinning those Pokestops as soon as possible. Mudkip will start spawning in massive numbers starting at 4PM local time on Sunday, but until then – stock up! Parks used to be the best place to spend your afternoon on a Community Day – but it's not entirely necessary!
Once the vent starts, simply catch as many Mudkip as possible. Remember, just because one Mudkip shows up non-Shiny to one player, doesn't mean that SAME SPAWN POINT might not send a Shiny Mudkip to another player. Every spawn for every player is unique!