Pokemon GO Plus Review : Great for one thing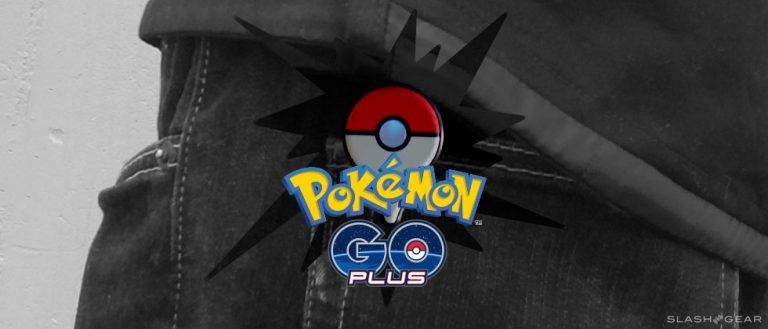 Today the Pokemon GO Plus has arrived in physical GameStop stores and online through Amazon and, again, Gamestop. Our review here is going to be brief – in part because we've only been working with the device for a very short time. Because the device is so extremely simple, only a short amount of time was necessary, really – we're already confident that we know whether or not the Pokemon Trainers of the world should partake in this $35 piece of hardware right out the gate.
This device is tiny. The Pokemon GO Plus will fit in the palm of a human hand – Kindergarten size and up. It has a single button and a battery inside that will be relatively easy to replace once we've run this one's juice out. It's going to happen – we'll let you know when it's happened when the time gets here.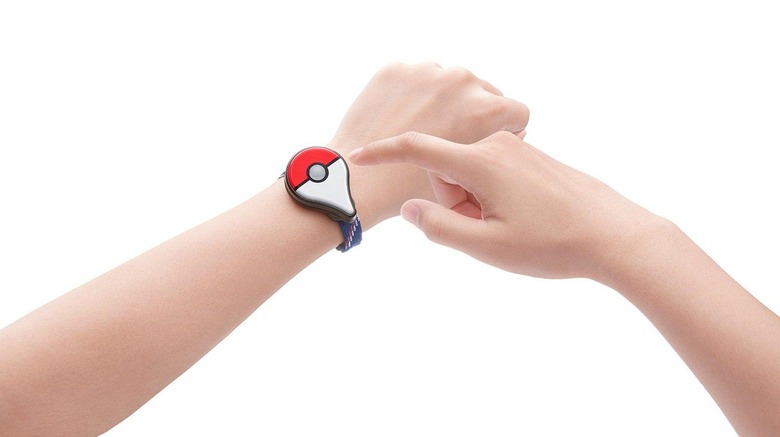 The battery is replaced by taking off the panel at the back of the Pokemon GO Plus. This panel is held on by a standard-sized Philips-head screw. The way we take this back panel off for a battery is the same way we attach the wristband included in the box.*
The replaceability of this battery is both good and bad. Good in that we've got a device that Niantic suggests will last long enough on this single battery that we needn't worry about charging. Bad because we do not have the ability to charge the device when the time comes. We'll need to purchase another battery.
Inside is a CR2032 battery. Tiny, flat, easily accessible at most stores that sell a variety of batteries.
Another bit of good news: a replacement battery is going to cost us less than a dollar, unless we go to Staples, where it'll cost $3.50.
*The wristband is relatively small. It's clearly made for kids – but the way it's made makes it simple to either make our own or invent some other sort of strap. The included strap is, on a positive note, extremely well made and not going to fall apart any time soon.
We'd much rather have a sort of magnet system to make it attach to all sorts of things. We'll have to get creative here.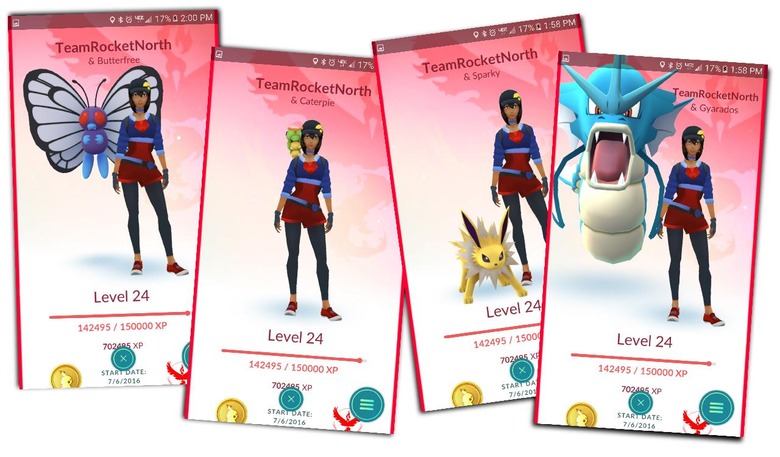 ABOVE: We made sure to have our Buddy Pokemon along for the ride, of course.
Once the Plus has its battery plastic tab pulled* out, setting the device up was extremely easy. In the newest version of the Pokemon GO app on our smartphone we tapped the center button, Settings (in the upper right), Pokemon GO Plus, and there was a screen with "Available Devices" at its bottom.
*This tag reads: "Remove and discard before use." Users that receive a Pokemon GO Plus with a tag already pulled should return the device to the store immediately. This device may not be legit and/or may have been tampered with by a 3rd-party user.
Clicking the one button on the Pokemon GO Plus makes it show up on the Available Devices list instantly. Incredibly quickly. Tapping that Pokemon GO Plus on the list in the app brings up a Bluetooth Pairing Request (depending on the phone), and one more tap makes it connect. We knew it was connected when it vibrated once.
The Pokemon GO Plus vibrates different colors for a variety of reasons.
• Green: Pokemon seen.
• Blue: PokeStop seen.
• Purple: PokeStop claimed.
To "claim" one of the items seen by the Pokemon GO Plus, the user needs to press the Pokemon GO Plus button.
If the user has clicked on a Pokemon, the Plus will throw a Pokeball to attempt to catch it. At this time, it would seem that the Plus ONLY throws regular Pokeballs. Once a Pokemon green-light has been pressed, the device will vibrate and show a white light three times – these are the same three "shakes" a Pokeball does when we've normally thrown a Pokeball at a Pokemon in the game.
If a Pokemon is caught, a variety of colors shine from the button on the Plus, and the user can continue on their way.
We get ONE chance to catch a Pokemon. If it is not caught the first time around, it will flee.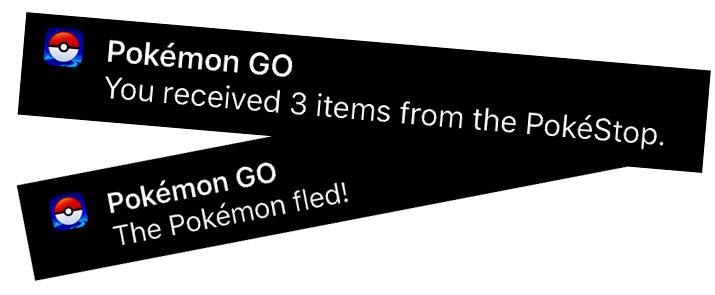 On the smartphone, while this is happening, notifications have popped up. If a Pokemon is caught, it will say "You caught a Pokemon!" If the Pokemon has fled, it'll say "The Pokemon fled!"
If we've used the Plus to spin a PokeStop, a notification will show "You received X items from the PokeStop" where X represents the number of items we've received.
NOTE: The following is required in smartphones to make use of the Pokemon GO Plus. We will have information on compatibility with rooted and jailbroken phones* soon:
• iOS: iPhone 5 / 5c / 5s / SE / 6 / 6s / 6 Plus / 6s Plus / 7 / 7 Plus devices with iOS Ver. 8–10 installed.
• Android: Android devices that have 2 GB RAM or more with Android Ver. 4.4–6.0 installed. Bluetooth Smart (Bluetooth Ver. 4.0 or higher) is required to use Pokémon GO Plus.
*Neither are very likely. Niantic blocks both from the Pokemon GO App itself, so it's unlikely the Plus will be functioning at all attempting to connect.
Wrap-up
Is the Pokemon GO Plus worth the $35 it'll cost in stores today? It really, truly depends on if the user is so extremely obsessed with Pokemon GO that they find that amount of money insignificant to be as close to the action as possible.
If, however, the user wishes to capture Pokemon, this device isn't the best solution. With one attempt at tossing a Pokeball per Pokemon and no knowledge of odds or timing, it's very unlikely that any Pokemon worth the effort will ever be caught.
This device is great for people who walk long distances and wish to collect Candy with their Buddy Pokemon and/or hatch eggs without needing to keep their smartphone screen on. This device racks up distance while the user's smartphone screen is locked. In this way, the Pokemon GO Plus conserves a bit of battery in one's smartphone and – without a doubt – helps the user pay attention to their surroundings while playing Pokemon GO.
For that, alone, this device could very well be worth the cash, very easily.
The Pokemon GO Plus is available starting today at Amazon online and in GameStop stores for $35 USD.
See SlashGear's @TeamPokemonGO Twitter portal for Pokemon GO tips, updates, and news from the source!