Pokemon GO Pikachu event update: All the shiny new stuff!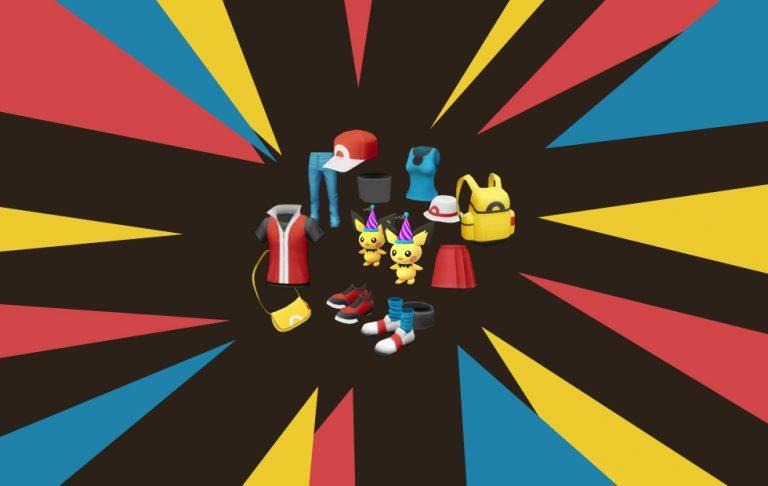 Pokemon GO has an event going on that'll be changing bonuses over the next few days and weeks. Today we're running down what's available now, what'll be available soon, and what we're expecting next. For starters, there's a Birthday Hat Pichu and Pikachu out there in the wild that comes in two editions: Regular and Shiny.
The Pokemon GO event with Shiny Birthday Hat Pikachu begins today, even though it's technically scheduled for tomorrow. In the image above you'll see ALL the new items and Pokemon models that'll be appearing immediately if not soon. Users should be able to find this Party Hat Pikachu anywhere fine Pokemon can be found – and the Shiny edition will be out there in very small amounts!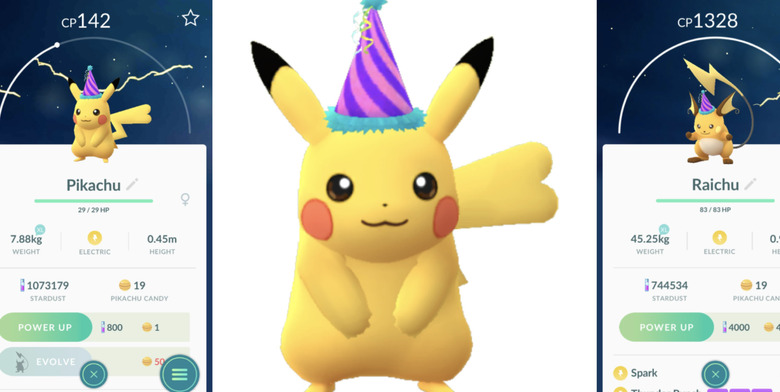 To find this Shiny Pikachu, you'll want to start cracking some eggs. Find new eggs – eggs you've had before today won't do it. New eggs will have a chance to find Pichu with a Party Hat, and Shiny besides. Expect this event to run until Monday – and not a whole lot beyond!
UPDATE: We've got a bit more (unofficial) confirmation of timing and such now. The release of Pikachu with Party Hat will coincide with the 22nd anniversary of Pokémon – that's today, the 27th of February. This Party Hat Pikachu will come with the move Present, and will give users 3x Stardust when captured. The end-date for this Pokemon's appearance is February 28th at 21:00 UTC. That's February 28th, 3PM Central Time, 4PM Eastern, 1PM Pacific.
Next, there'll be some FireRed and LeafGreen Trainer Outfits available in the Pokemon GO app. These outfits will include the fresh new gear you see above – so very fresh.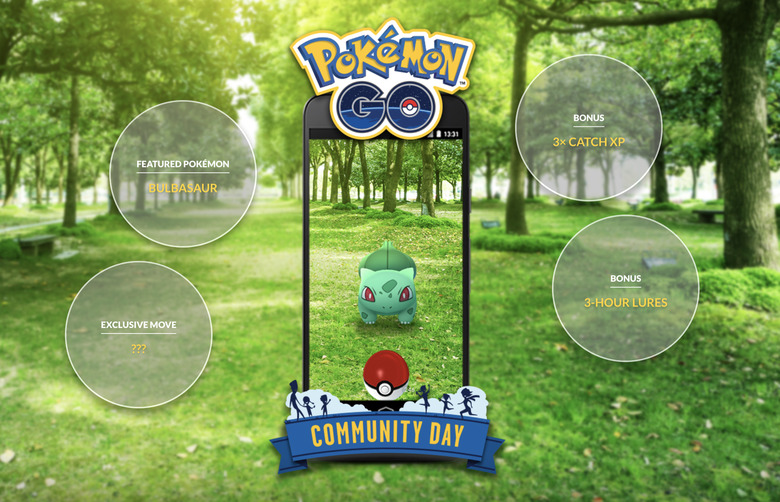 Lastly, there's a Community Day event that'll have users looking out for the original favorite grass type Pokemon – Bulbasaur! This Community Day will take place starting on March 25th, 2018, and it'll run from 1PM to 4PM Central Time. That's 5PM Eastern, 3PM Mountain Time, and 2PM Pacific. The event will last only 3 hours!
This Community Day event will include a whole bunch of Bulbasaurs available in public parks in your city. These Bulbasaurs will give users 3x catch XP, and will (if caught) include an exclusive Pokemon battle move. Users will also find that Lures placed during this event will last for three hours – place em right at the start for max Bulbasaur action.