Pokemon GO Halloween Event Details [UPDATE: Candy!]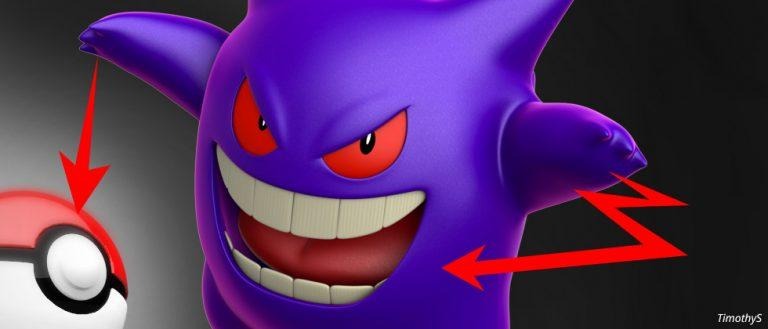 Niantic has announced a Pokemon GO Halloween event, the first in-game event ever for the mega-popular title. Much like Niantic's previous biggest game title, Ingress, this event will take place for a limited time. In the time allotted, players of the game will have the opportunity to capture far more ghostly or otherwise Halloween-friendly Pokemon, while they'll find more Pokemon Candy coming their way as well.
This event will be taking place starting on the 26th of October – that's this Wednesday. It'll run through Halloween, ending on Monday, the 31st of October (at midnight). In this way, users will get their full spooky experience at the same time as they remain safe.
In our article which predicted this event several days ago, we worried about it taking place at night. Niantic understood the risks of holding an event on a single day – the spookiest day of the year – and have mitigated the risk. Several days in a row, it is!
SG IN EARLY: TIP: The first Pokemon GO event hits Halloween
Niantic informs us that the following Pokemon will be subject to "increased global encounters."
• Drowzee
• Hypno
• Gastly
• Haunter
• Gengar
• Zubat
• Golbat
So, you know, you take the good with the bad. We'll be tossing all of our Pokeballs at the ghosts, that's for certain. This period of play will also be bringing trainers extra candy in several places.
2x Pokemon Candy for every Pokemon caught
2x Pokemon Candy from Professor Oak for transfers (grinding)
4x Pokemon Candy from Buddy Pokemon (4 candy instead of 1)
The image you see above comes from TimothyS, posted on DeviantArt. Dear Timothy, please dedicate more time on Pokemon. Your talents are immense!
"The excitement of Pokémon's 20-year celebration continues this Halloween with the first-ever in-game Pokémon GO event," said J.C. Smith. Smith is senior director of consumer marketing at The Pokémon Company International. "We anticipate seeing many Pokémon-themed costumes during this anniversary year, and now Trainers can add Pokémon GO to their trick-or-treat route to receive Candy and add some of the spookier Pokémon to their Pokédex."
Play along with us VIA our big and ever-growing @TeamPokemonGO Twitter portal for all the Pokemon GO action you can handle.