Pokemon GO gross revenue hits $440 million worldwide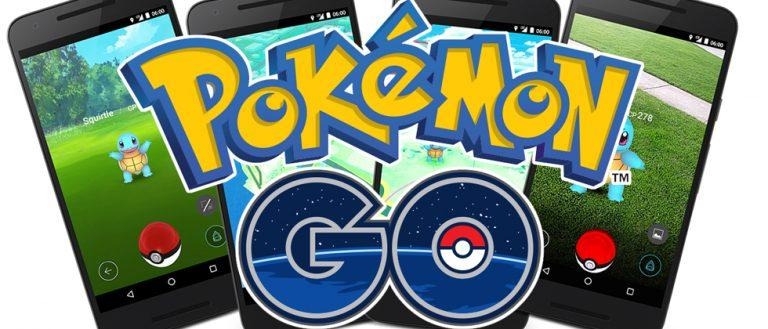 Earlier reports of the demise of Pokemon GO may have been a little premature. According to app analytics firm Sensor Tower, the game has just passed $440 million in worldwide gross revenue. Instead of comparing it to other popular mobile games, Sensor Tower has taken a different approach this time around, putting Pokemon GO's revenue up against some the summer's biggest film releases.
The results are as you'd expect: Pokemon GO has managed to come in ahead of five films released during the same period, slightly edging out Warcraft for the top spot on the charts. It also managed to rake in more cash than films like Independence Day: Resurgence and The Angry Birds Movie. This achievement is helped by the fact that Pokemon GO continues to make an astounding $4 million per day, despite the fact that growth has slowed somewhat.
"But okay," you say to me, "Pokemon GO making more money than a handful of movies that are only so-so isn't that impressive." While there is fair point in that argument, it's important to remember that Pokemon GO managed to hit this milestone with very little in the way of paid advertising. There have been some ads for Pokemon GO here and there, but most of the game's success is down to word of mouth, not massive marketing campaigns.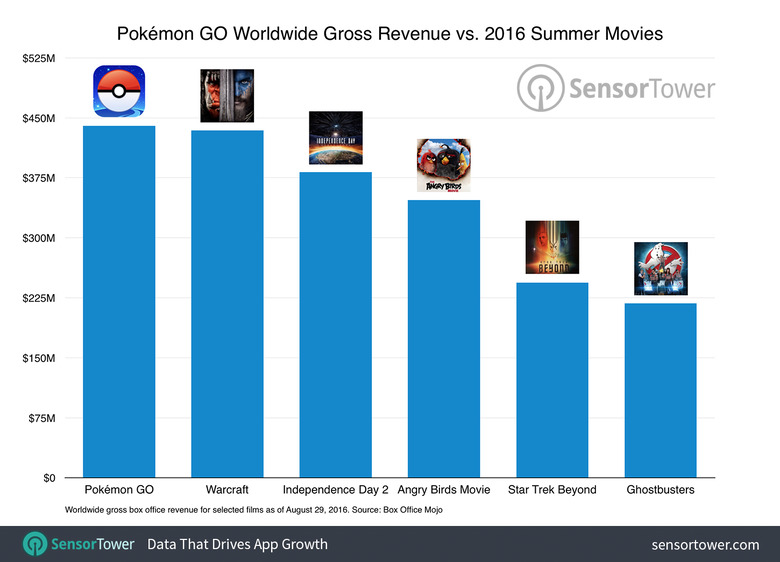 Active users have almost certainly taken a dip since the game was at peak popularity, but Sensor Tower finds that the players who remain are still spending a significant amount of time on the game – on iOS, active Pokemon GO players in the US are spending 32 minutes per day in-game, a metric that has more or less remained the same since the game launched. Sensor Tower also predicts that Pokemon GO has been installed on 12% of active phones in the US at some point in its existence, which is a pretty insane statistic.
So, it would appear that the drop off in Pokemon GO's popularity may not have been as dramatic as previously reported. If it's able to bring in $4 million a day like Sensor Tower claims, then there are still a significant number of people playing. Niantic has a chance at recapturing some of the folks who left through things like content updates, and if it wants to keep the money train rolling, it would do well to push one of those out the door quickly.
SOURCE: Sensor Tower