Pokemon GO's popularity on the decline according to new data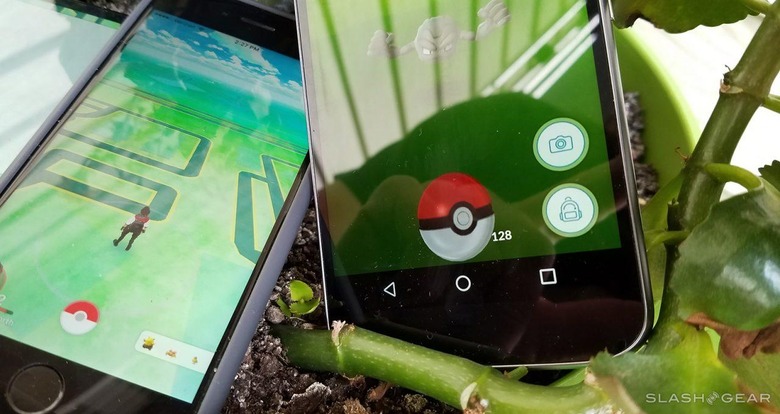 For all of the records it's broken, it looks like the popularity of Pokemon GO may now be on the decline. That's according to new data from various app analytics firms, which say that the metrics such as Pokemon GO's daily active users, engagement, and downloads have been decreasing ever since the app peaked in popularity in July. It had to happen eventually, we suppose.
This is based on data from Sensor Tower, SurveyMonkey, and Apptopia, which was then analyzed by Axiom Capital Management for Bloomberg. With this information, we're also told that the amount of time players spend in-game has been decreasing.
This, says Axiom Senior Analyst Victor Anthony, will come as a relief to investors in some of the world's biggest apps, namely Facebook, Snapchat, Tinder, and Twitter, as the wild success of Pokemon GO was raising concerns about users spending less time with social media apps in their quest to catch them all.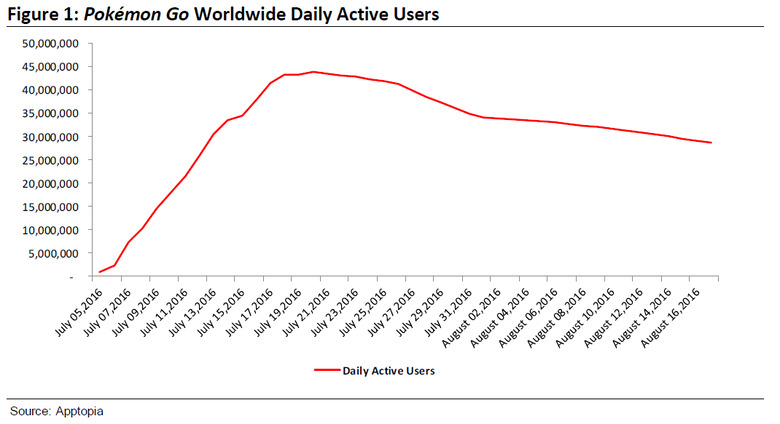 While Pokemon GO may be on the downswing, it's probably best not to count it out just yet. Popularity seems to have peaked back in July, but there's still no telling where the app will end up in terms of regular, frequent users. The app could fizzle out entirely, or it could maintain an sizable base of active players – it's difficult to say what happens next, as the record-breaking launch of Pokemon GO makes it a little more challenging to predict its trajectory based on the apps that came before it.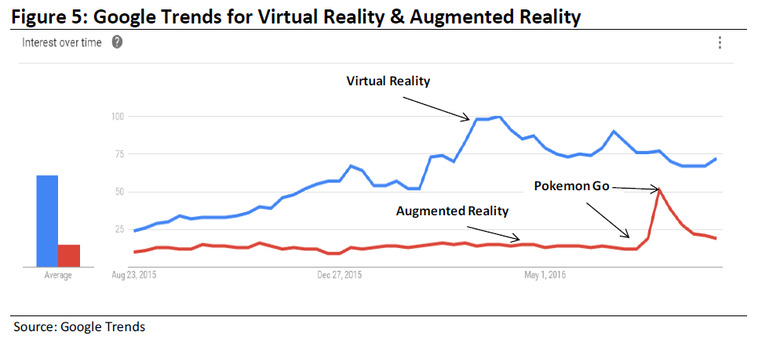 It's also worth pointing out that one of Axiom's graphs show Pokemon GO as having around 30 million active daily users as of August 16, 2016, which is still an absurd number of users for almost any app. Still, this data also shows that interest in augmented reality is low despite a small spike heralded by Pokemon GO, while interest in virtual reality remains high. That could prove to be a challenge for Niantic and Pokemon GO as the hype begins to die down, but we'll just have to wait and see if that proves to be the case. Stay tuned.
SOURCE: Bloomberg