Pokemon GO Event update: Rock Start Time, Adventure Week News and Guide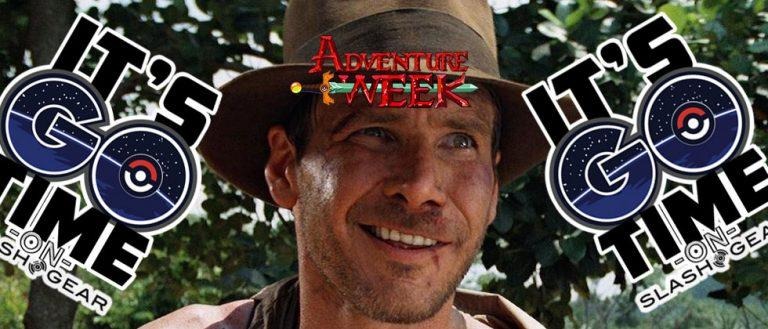 Today begins the 7-day event in Pokemon GO called Adventure Week, so called because of its celebratory attitude. It's also a sort of undercover Indiana Jones party – which you'll find out more about in just a moment. But what you came here to see is when the event begins, for starters. Slap a bike helmet on and get prepared to roll for candy because this event begins this afternoon.
Start Your Engines
Start time for this event is 1PM Pacific Time. That means that users on the East Coast will find the event starting at 4PM this evening. The rest of us are right in the middle, of course, and the end-time will be the same for every single person on this planet, too. Have a peek at the chart to see when your area will begin:
Pokemon GO Rock Event Start Time:
• New York City: 4PM Eastern Time
• Chicago / Minneapolis: 3PM Central Time
• Some other states: 2PM Mountain Time
• California and Washington: 1PM Pacific Time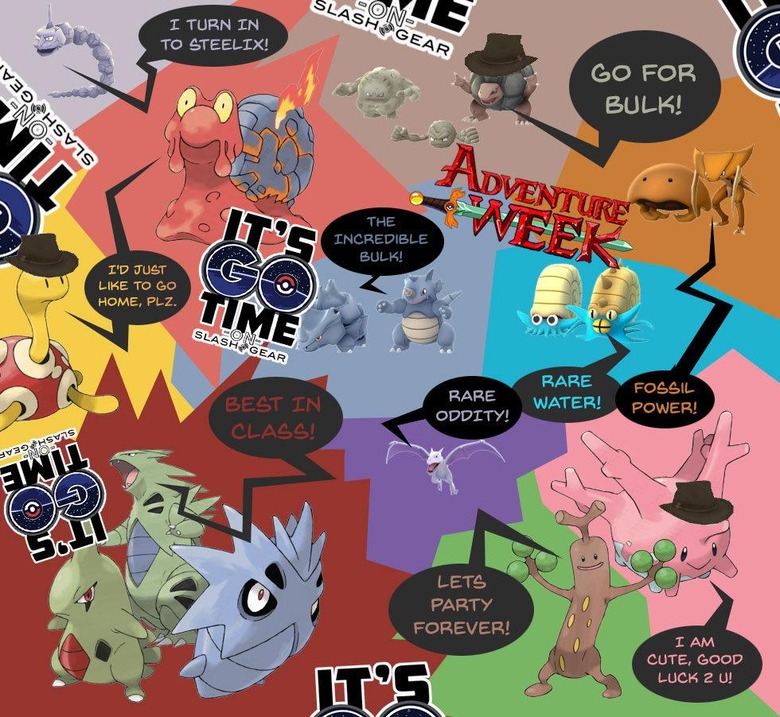 Free Punch and Pie
There won't be any punch, nor will there be pie at this event, but there will be a free hat. Included with this week-long Adventure Week event is a hat not entirely unlike the one Indiana Jones famously wore through his 3-movie career. He had three movies.
This Adventure Hat will be available in the game's customization zone for free. Just like the Magikarp Hat was free and remains free, this hat is ready to roll for users across the event's duration. And hopefully beyond, too.
It's time for Candy [HOT TIP!]
Candy will be able to be attained from Buddy Pokemon at 1/4 the original cost in distance for the duration of this event. That's 25% of the distance normally needed to get a single candy from a Pokemon who is attached to the user as a Buddy Pokemon – that's it. Easy to snap to, best to attain with a bicycle – staying under 15-MPH, of course.
A fun tip – if you're still reading this before the event begins, it's a good idea to walk your Buddy Pokemon right up to the point before they'd normally find a candy. If you do, you'll get 4x candy from the next candy find instead of one. Or at least, if the rules stay the same as they were in the recent past, you will.
What's this Rock Event business all about?
In addition to getting extra items from all Pokestops, which is awesome, Pokeballs will be offered for half their original price with an in-game cash transaction. Those things have more to do with the actual title of the event, Adventure Week, than they do with the unofficial name: Rock Event. The rock part comes into play with the types of Pokemon that'll become more common than they've ever been before, appearing in locations they've never appeared before.
Rock Type Pokemon in Pokemon GO currently:
• Aerodactyl
• Corsola *
• Geodude *
• Graveler *
• Golem *
• Kabuto
• Kabutops
• Magcargo
• Omanyte
• Omastar
• Onix
• Shuckle *
• Sudowoodo
• Larvitar *
• Pupitar *
• Tyranitar *
Above you'll see a list of Rock Type Pokemon that are in the game now and able to be caught in the wild. This is a list of Pokemon that appear in the game – but not a list that'll definitely be more common, top to bottom. The Pokemon with stars near their names have not been mentioned by Niantic specifically as being part of this game – but they could appear more common anyway. We'll just have to wait and see!
The End-Times are near
The end of this event is scheduled for the 25th of May at 1PM Pacific Time. Like previous events, it will not be a surprise to find that effects of the event do not wear off at the scheduled time. There's little chance that they'll stop early, but lasting an extra few minutes at least (or a few hours at most) won't be a shocker.