The latest update to this article for Pokemon GO revealed an in-game ticket sales date and time for a major event in the Pokemon GO universe. Scroll down past all the data on shirts and such to see that first! The rest of the article continues as follows: Today the Pokemon GO game code was updated in a variety of different ways, the lot of which we'll be running down below.
This game changes in tiny ways, most of the time, each time Niantic decides to release a new full game update to Android and iOS device. Today the changes are mainly preparation changes – making way for bigger releases in the very near future. We begin our journey today with Avatar Shirt: Ace Trainer! And Avatar Shirt Backpacker!
We've attained the decoded files for the latest Pokemon GO game update for Android this week, and compared the most key file to the same file in the game as of 9 days ago. Users can find these files on their own with the Pokemon GO APK files for Android, or they can find them courtesy of the folks at PokemonGO_Dev_Contrib on the repository for code called Github. They've remained up-to-date on this sort of thing since they started their own journey – they're intrepid!
Make way for new shirts
The first changes come in the re-sorting of avatar items. The way an avatar looks in Pokemon GO is one of the primary spots for income for Niantic, so it's extremely important that they get this right. The code "SortOrder" for the item "acetrainersm" has been changed from 201… to 205! Not a big deal in and of itself, but it does indicate an expansion of the avatar customization portion of Pokemon GO.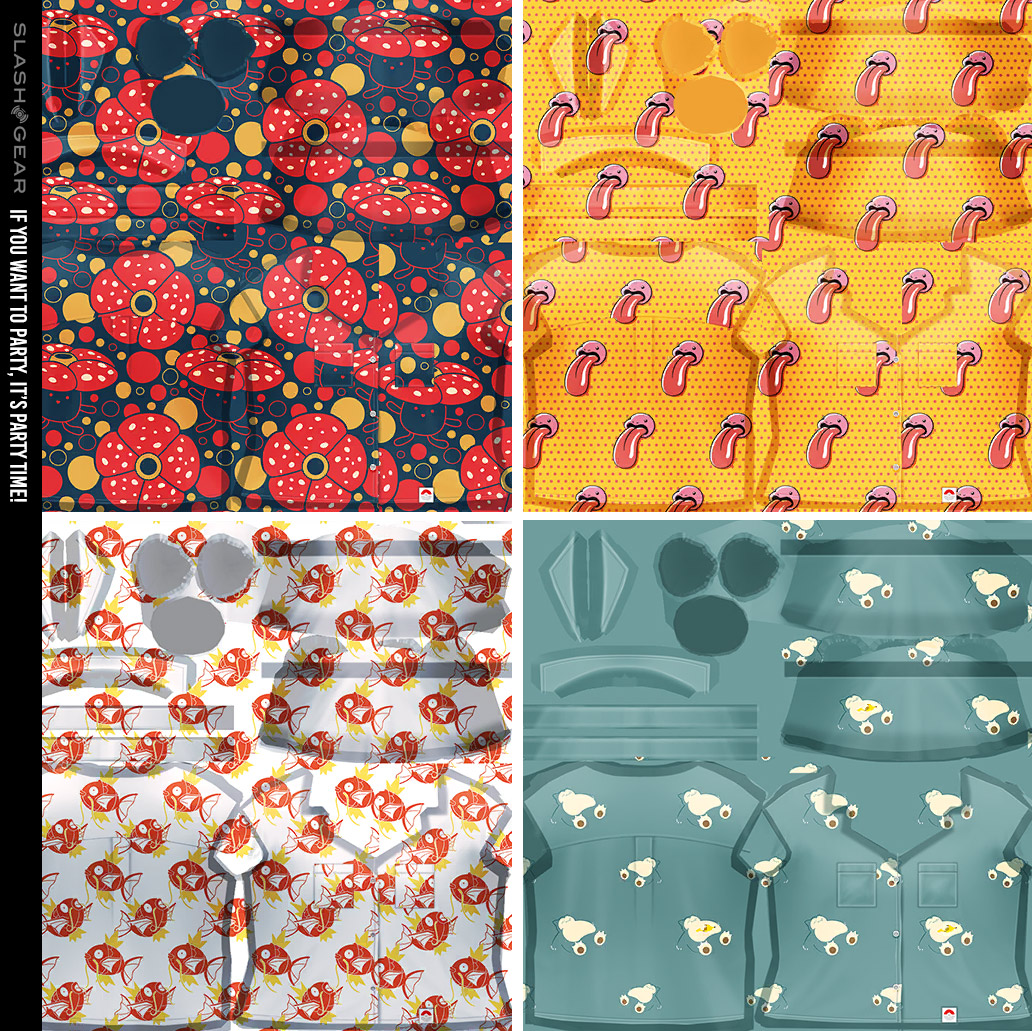 Further indication of this notion appears in the sort order changes for a whole BUNCH of other items – but if we pay attention to the number adjustment, we see that we're only really getting a minimum of 4 additional items. "Battlegirl_0" switches from 210 to 214, which leaves us room for four new items on the Female list.
The changes also include the addition of… surprise! A total of 4 new shirts for female avatars. All include the name "OCShirt" which we can safely assume is a placeholder for "October." Male avatar customization makes a slightly different switch.
Where the female sort order change made way for 4 new items, the male items adjust from, for example, 324 to 331, and 335 to 342. That indicates the addition of 7 new items. However, later in the list we also see item sort order switches from, for example, 535 to 549 (14) and 538 to 552 (14).
The only obvious adds to the list for the male avatar are almost identical to those of the female avatar. We've got 4 new OCShirt items. All 8 items (OC shirts) are "IAP" items, which indicates that they're In-app Purchases, and will cost users coins to attain.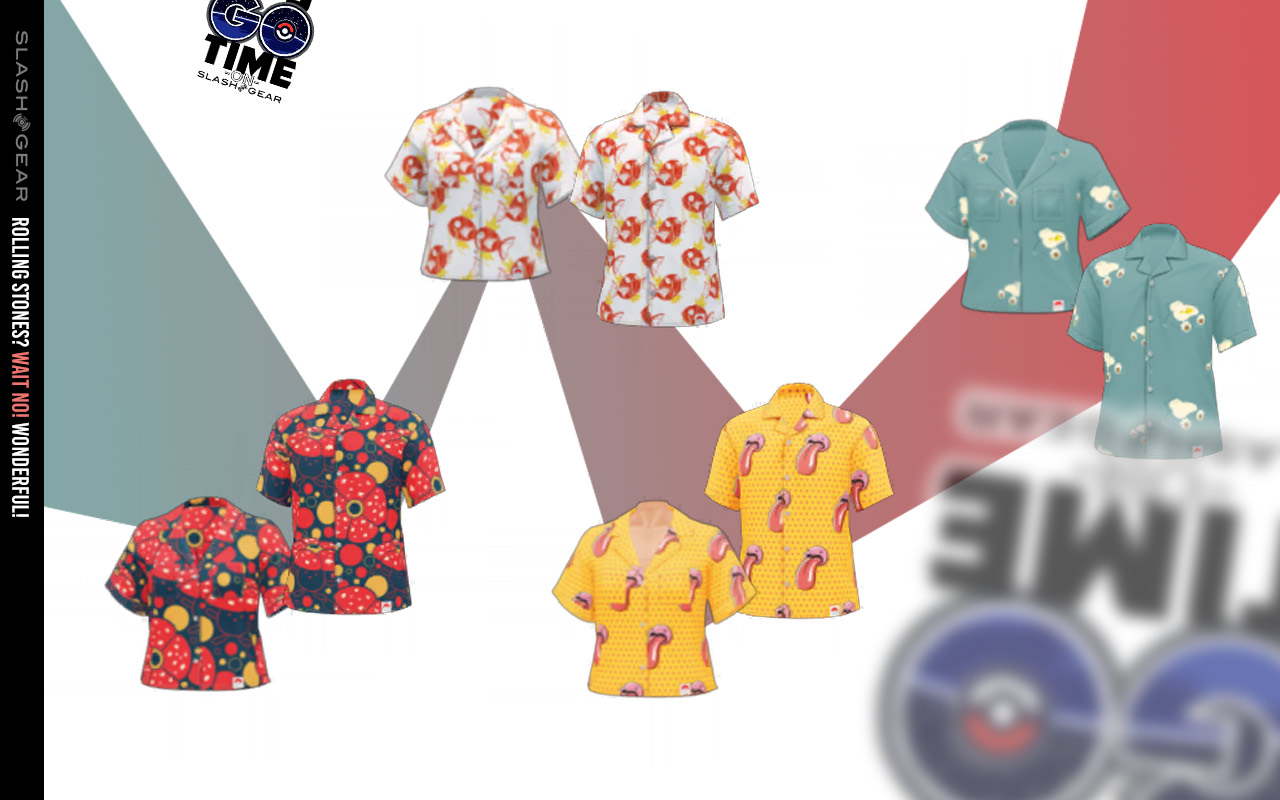 UPDATE: Above you'll find images of the new shirts – you'll probably also find them in the game soon, if you've not already seen them this afternoon.
Get your tickets!
Event tickets have changed somewhat in the last week in Pokemon GO. The changes are largely to do with GUI, as indicated by Pokeminers late yesterday. They've gotten ever-so-slightly larger. There's also an indication in the game now that suggests tickets will be used for an event later this year.
This ticket likely ties to the just-added "LPSKU_bundle." This system adds "Limited Purchase Sku Settings" and puts "purchase limit" equal to 1. That image you see at the head of the article now might well be the ticket we're after – it was just added to the game behind the scenes!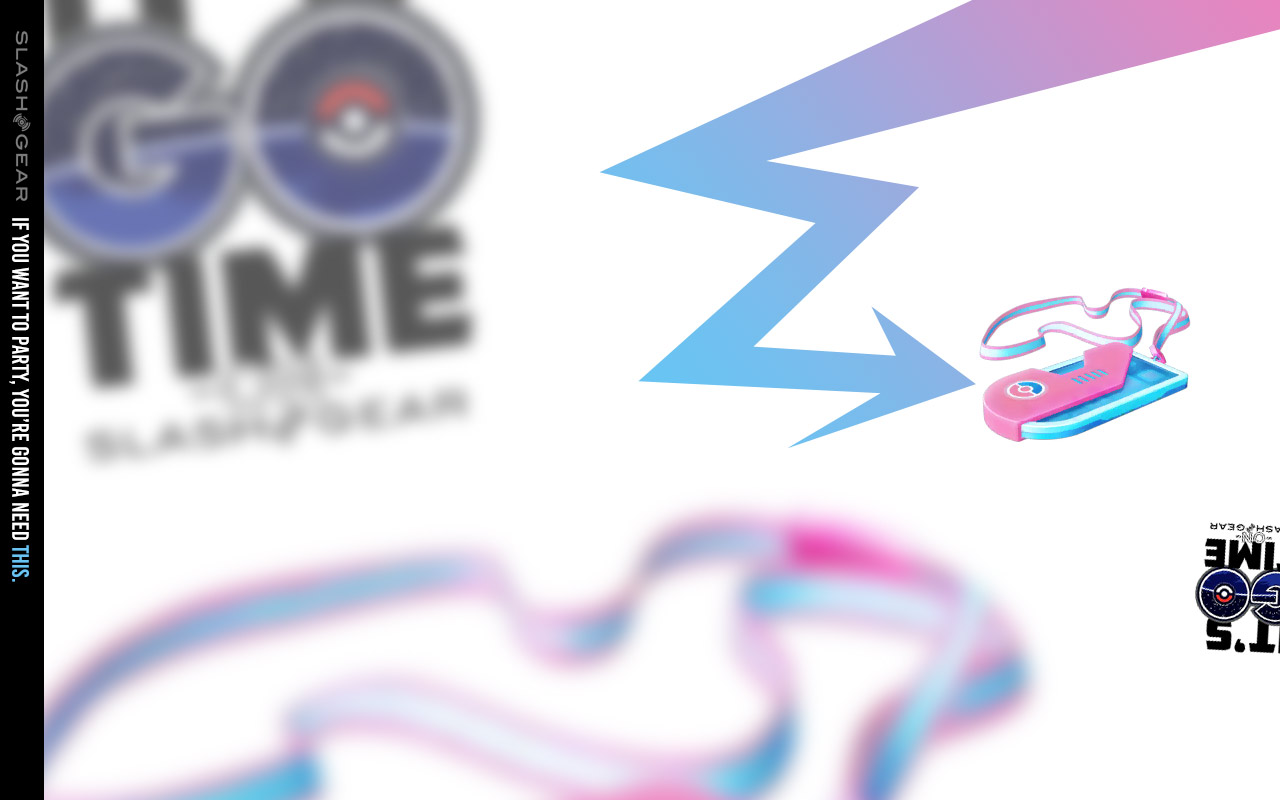 The event is marked as a global event, and the in-game sale time for the ticket for this event appears a couple of different ways. Before yesterday, it appeared as October 15, 2019, at 13:00 UTC. As of now, the app includes the on-sale SKU ticket time and date as 13:00 UTC (same as before) but with a start time of October 22, 2019.
There's also an end-date of November 2, 2019, at 17:00 UTC. The start date/time on October 22nd for tickets is therefore 8AM Central Time (Chicago), and the end date/time is November 2nd at 12 NOON Central Time (Chicago). Earlier leaks suggested that the event would start on November 2nd, too – it's all happening!
UPDATE: This ticket likely ties to the just-added "LPSKU_bundle." This system adds "Limited Purchase Sku Settings" and puts "purchase limit" equal to 1. The event itself shows an event start time of November 2nd at 11:00 UTC, and a stop time of November 2nd at 18:00 UTC. So it'll be short!
UPDATE 2: In-game text discovered this week read "A ticket to access the "A Colossal Discovery" special event on November 2 from 11:00 AM to 7:00 PM local time, wherever you are." The image you see below was included with the Pokemon GO Registry code discovered above! Things are getting wild!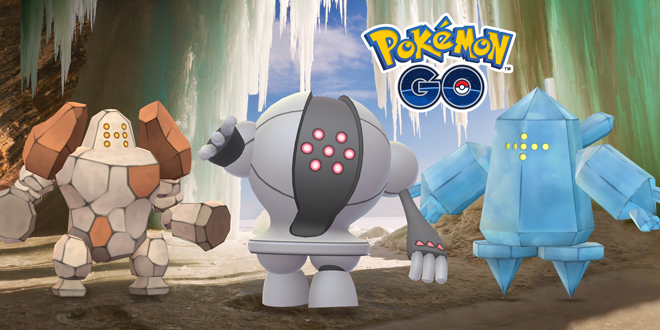 The Pokemon that appear in the image for this event include Regirock, Registeel, and Regice. They're all mega-powerful and look like mountains of monsters! Expect them to appear as Raid Bosses! Meanwhile we're hoping the rumors of an awoken Regigigas are also true!