Pokemon GO Beta begins today in USA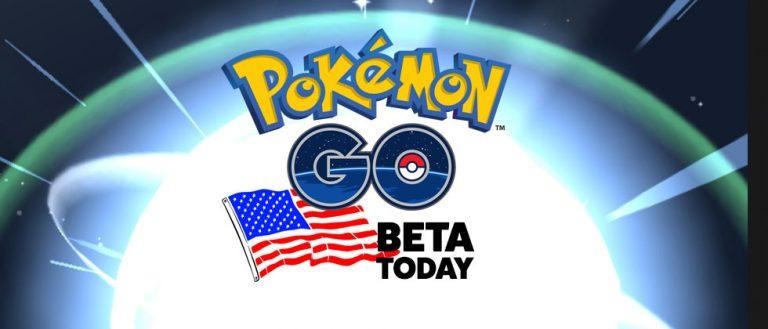 Today the Pokemon Company have opened the floodgates – just a TINY bit – for US Beta Testers of the augmented reality game Pokemon GO. This game will allow gamers around the world to find and collect and battle Pokemon as they appear in the real (augmented) world. This is a sort of Mixed Reality game in that part is played on the phone, part in augmented reality, and eventually part in virtual reality. We've yet to see the last of these, but the first begins today!
Today a number of abilities and features have been revealed officially, including battle mechanics, Gym Prestige – and the importance therein, and how and when you'll be able to collaborate with friends.
Battling in Pokemon GO will be done with the Pokemon that each player has captured. Each Pokemon will be able to use moves sort-of similar to the original Pokemon game, though there'll be differences – swiping left and right on one's smartphone screen allows a Pokemon to dodge an attack, for example.
Teams of Pokemon GO users can take over a Gym and defend it. Each time a Pokemon GO player defeats a Pokemon at a Gym, that Gym's Prestige is reduced. Once a Gym's Prestige is reduced to zero, whichever team is defending that Gym will lose control, and the victor's Pokemon "can be assigned to defend the Gym."
ABOVE: New game renderings from Pokemon GO.
One bit we're not entirely thrilled about – but should have expected all the same – is the appearance of in-app purchases. "In-app purchases will be available for fans who would like to enhance their Pokemon GO experience," said a Pokemon Company representative. "Players can purchase PokeCoins, the in-game currency of Pokemon GO. PokeCoins can be exchanged on the App Store and Google Play for power-ups and extra items."
In addition to the United States – in a limited manner – tests are also under way in Japan, Australia, and New Zealand.
Of particularly important note is the face that Pokemon GO is still in development. The folks at the Pokemon Company suggest that "features, available languages, design and overall appearance are not finalized."
To be a part of the US Beta, head over to Niantic Labs and sign up. Have at it!
UPDATE: Head to Google Play or APK Mirror to grab your download now – the game is live!