Pokemon GO Apple Watch update live (vs Pokemon GO Plus)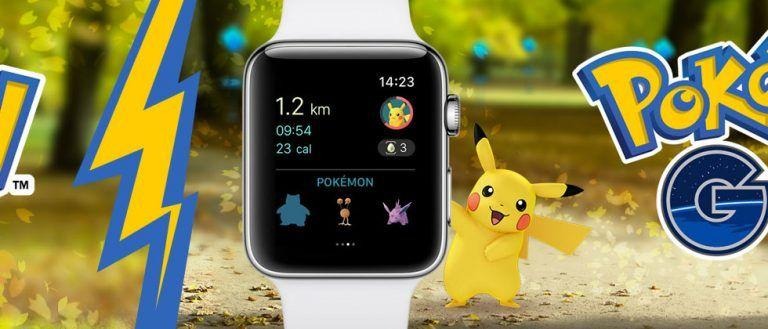 This morning the Pokemon GO update Apple Watch users have been waiting for has gone entirely live. This version of the Pokemon GO app will only be coming to the iPhone for use in collaboration with the Apple Watch. This version of the app will enable features sort-of similar to those offered on the original Niantic wearable device, the Pokemon GO Plus.
The Pokemon GO app for Apple Watch will allow a number of new features not available on the Pokemon GO Plus, including notifications about nearby Pokemon with images and text. Users will be able to get notifications about nearby PokeStops as well, and will be able to collect items from those PokeStops as they get near enough to do so. Notifications will also appear when new Eggs have been hatched and metals are awarded.
What's quite different about this app VS that of the Pokemon GO Plus is the ability to SEE what's going on in the game. This includes the ability to count distance toward hatching Pokemon Eggs and getting Candy from one's own Buddy Pokemon. What better way to do both than with a device that doesn't require your iPhone to be on and open all the time?
The Apple Watch version of Pokemon GO will allow users to log each play session as a workout. This is unique to the Apple Watch at the moment, as no other workout session mentions are involved in the Pokemon GO app for any platform. Workouts with Pokemon GO gameplay will count toward personal Activity rings. Niantic also added an interesting bit of phrasing to the release for this software.
"You will now be able to explore and experience the world around you directly from your wrist," said Niantic, "whether you're searching for wild Pokémon or trying to hatch the Pokémon originally discovered in the Pokémon Gold and Pokémon Silver video games." This indicates that – at least at first, or perhaps through the end of the year – no other new Pokemon from Gen 2 will be available outside of Eggs. This is just about the saddest conclusion we could have drawn from this announcement — we'll just have to be satisfied with our Pokemon GO holiday presents update instead.
And where's the Android Wear version of this app, you might be wondering? As of yet, Niantic has not promised any timeframe for its release. We'll keep asking, of course, until it's a reality!