Pogoplug Safeplug shifts home web use to Tor for internet secrecy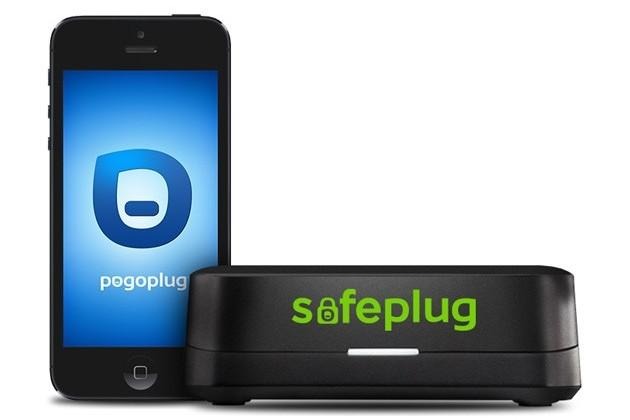 Pogoplug has launched a new privacy adapter, Safeplug, which the company says can add internet anonymity within seconds by re-routing all internet traffic through Tor. The compact box, priced at $49, pushes web use through Tor's randomized path of interconnected computers, which are commonly used by journalists, activists, and others wanting to avoid being observed or located in their internet use. However, Pogoplug apparently thinks that recent NSA spying stories and the threat of hacking is enough to push regular users onto Tor too.
Setup is straightforward, involving plugging the Safeplug box into a regular router, and then activating it online. It works with Chrome, Firefox, IE, Safari, and other desktop browsers, along with iOS and Android browsing, hiding your IP address while you surf.
There's also integrated ad-blocking software. Of course, pushing people through Tor is going to have an impact on connection speed, something Pogoplug concedes:
"While using Safeplug, it is likely that you will notice reductions in your overall Internet speed and page-loading times. This is because your Internet traffic is being bounced to computers across the globe to make your Internet browsing impossible to trace. The good news is that the more people use Tor the faster the service runs, so by using Safeplug you are helping the Internet community protect itself from tracking and surveillance. As Safeplug and Tor gain in popularity, speeds will continue to increase" Pogoplug
Routing all traffic through Tor isn't exactly new, and it's possible to do it on a device-by-device basis without spending fifty bucks on Pogoplug's box. Tor even has its own preconfigured browser, available for Windows, Mac, and Linux, which has all the necessary settings loaded.
It's also worth considering that the Tor team itself is clear that the service isn't enough to keep everyone's prying eyes out of your online activities. In fact, the assumption is that NSA-style spying is still an issue (Pogoplug has no official relationship with Tor on the Safeplug):
"For most uses, Tor provides the best available protection against a well-resourced observer. It's an open question how much protection Tor (or any other existing anonymous communications tool) provides against the NSA's large-scale Internet surveillance. On its own, Tor can't protect against attacks against vulnerabilities on your computer or its software; Tor is not the only tool you need to be secure on the internet" Tor
Nonetheless, if you're concerned about privacy basics, and want most of your devices to be covered in one fell swoop, the Safeplug might be appealing. It's available to order now.
VIA Engadget