Pogoplug Now Supports Cloud Printing with New Firmware, Wireless Adapter and Biz Model Now Shipping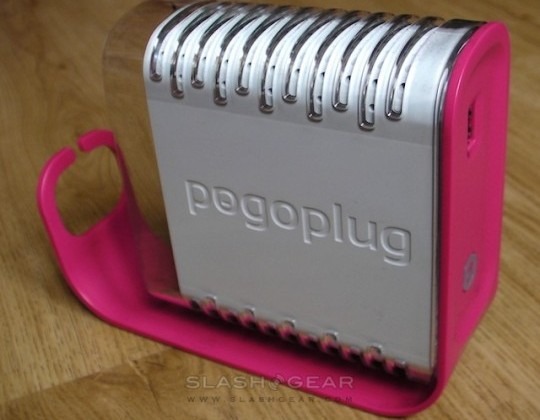 The Pogoplug keeps getting updated, and there's not a single bad spot in sight. This time around, with a brand new firmware that's being pushed out to the devices right now, the pink box will officially support plenty of features that the company previously made official over the last few months. One of the most exciting ones: cloud printing!
That's right, ladies and gentlemen, the Pogoplug now supports printing. So, if you've got your mobile device that can access the Pogoplug's home server interface, then you get your printing on. And considering most of those mobile devices can access full documents, even ones stared in a Dropbox or on Google Docs, you've got plenty of options out there for your printing needs. Printer side, you'll need an HP or Epson-manufactured device from the year 2005 or newer to get your printing on. The firmware upgrade is rolling out right now, so get ready.
As for that previously announced 802.11 b/g/n wireless adapter, the company has come clean that the device is now shipping. And, surprisingly enough, so is the Pogoplug Biz model, which is focused on the whole Enterprise market. For your reading pleasure, we've included the press release below.
Press Release
Pogoplug Gains Two New Products and Enables Web Printing!

A series of new Pogoplug features and products go live today!

Today we are delighted to begin rolling out a new firmware update to our customers that activates a number of new features we have announced in recent months, including our new cloud printing feature. In addition, both the Pogoplug Wireless Extender and

Pogoplug Biz are now shipping.

The print feature that we announced at the beginning of summer allows users to print from iPhones, iPads, Android devices, and any other Internet enabled device from anywhere in the world! The setup is simple; all users need to do is plug any HP or Epson printer made since 2005 into a USB port on the Pogoplug, or if it's a network printer, simply have it on the same network as the Pogoplug. The firmware update begins rolling out to Pogoplug users today, and all users should have the update by the end of the week.

Our newest product, the Pogoplug Wireless Extender, allows users to place the Pogoplug anywhere in their homes where there is wireless internet access, without having to connect it to a network router or wired Ethernet port. The Pogoplug Wireless Extender begins shipping today.

Pogoplug Biz is an all-new version of Pogoplug specifically for businesses that gives business owners all the great features from the original Pogoplug, along with business specific features like customizable emails, a custom look and feel, file download and access statistics, and multiple users.

If you haven't already, order your Pogoplug Biz and Wireless Extender now!