PodWombats Mark III: Gaming Cockpit or Capacious Coffin?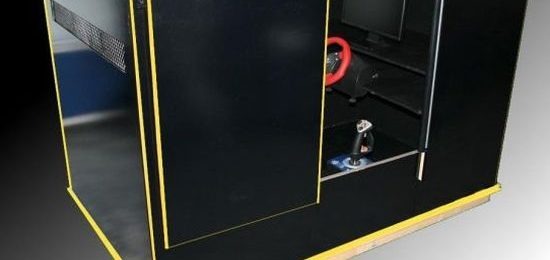 Claustrophobics look away now.  Measuring 6 x 4 x 4 feet, the PodWombats Mark III Gaming Cockpit is billed as the best thing for gamers looking to eliminate all distractions during play.  Constructed from particle-board and with a sliding canopy section, inside there's an adjustable racing seat, mounting points for joysticks and other controllers, and ventilation to stop you – and your PC or console – from overheating.
PodWombats will happily customize the Mark III with whichever paint finishes, designs, custom shelves and other elements you so prefer.  It's thankfully shipped in pieces, rather than fully assembled, and is sound-proofed to avoid interrupting the lives of those living around you.
Thing is, the basic Mark III costs from $2,500 which strikes me as being a whole lot of money.  Other isolation pods we've seen have had the benefit of being swoopy, space-age and fluid forms, whereas the PodWombats design is more ruler than rounded.  Saying that, I imagine this would be an interesting DIY project for the so-inclined.
[via Born Rich]