Pocket Casts 7 Update Finally Makes Queuing Easy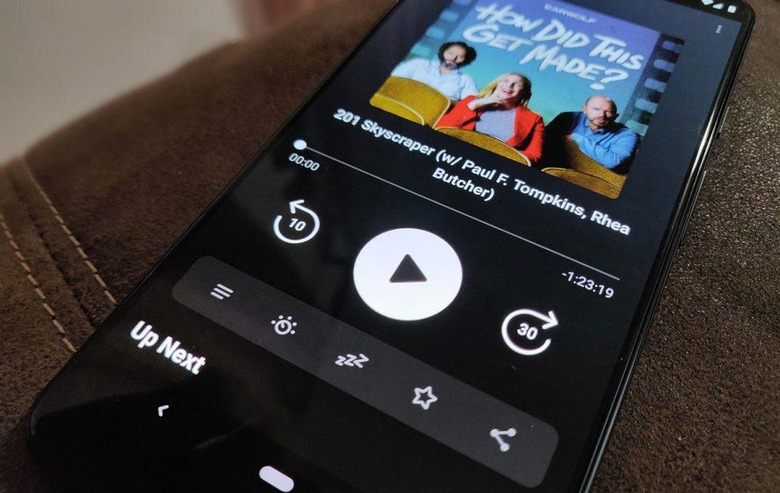 Sure, there's a bunch of other stuff in the update, but that ability to put another episode after the episode that's playing – that's all I wanted. This app now has a dark mode – essentially the entirety of the app, by default. That'll be a whole lot nicer for the ol' battery life than the all-white layout that was the app since the beginning.
This app looks a lot more like Spotify now than it did before. In this case, that's a good thing. It's dark, it's optimized, and it's focused largely on the designs and artwork created by the creators of the podcasts the app hosts. That's all good stuff.
Users can now see individual episodes of any podcast without having to subscribe. Once an episode of a podcast is found by a user in the Discover section of the app, they'll be able to listen, right there and then.
This update also allows the user to search through individual podcast series titles. Users still aren't able to Discover new podcasts by searching for the titles of episodes – they still need to find a podcast by title first, then search through that podcast's contents on its own.
As such, we're still really, truly keeping the popularity of each individual podcast stuck to its title. If you have the best podcast in the world and your podcast's title has no good keywords, too bad!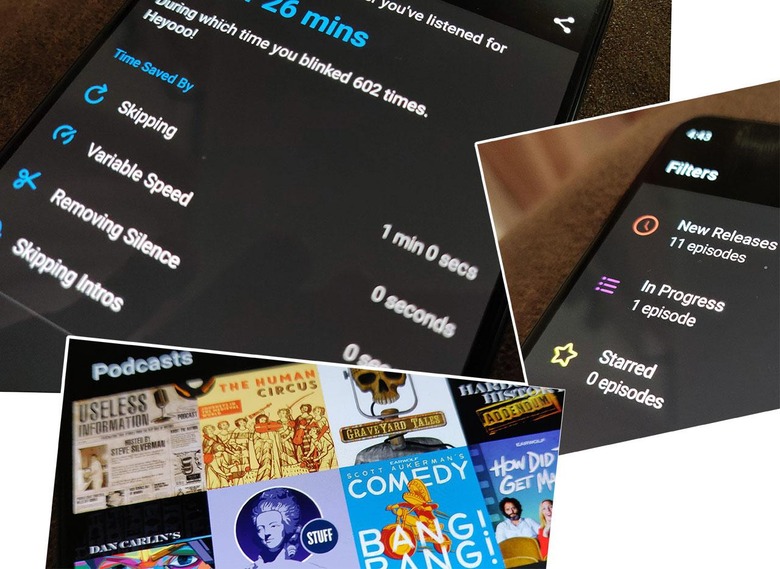 Another positive change is the ability to sync your queue across devices. That's your "Up Next" list, as they call it, and it syncs on iOS, Android, Web, Mac, and PC. This update also adds Listening History. There's a new "Archive" feature now, in this update, that allows the user to "archive" a podcast without needing to switch its played or not-played status.
Users can get the open beta update on Google Play right this minute – we'll be expecting this update in full VERY soon. This update is out on the iOS App Store right this minute. You can also head over to the Pocket Casts update page to download the app for macOS or Windows 10.
There's also a web browser version that's out now with a strange $9 one-time fee. There's also a 14-day trial available – though with that you'll more than likely forget you signed up for a trial and might end up paying the $9 automatically anyway – it's up to you!