PM522 Washbear is first functional 3D-printed revolver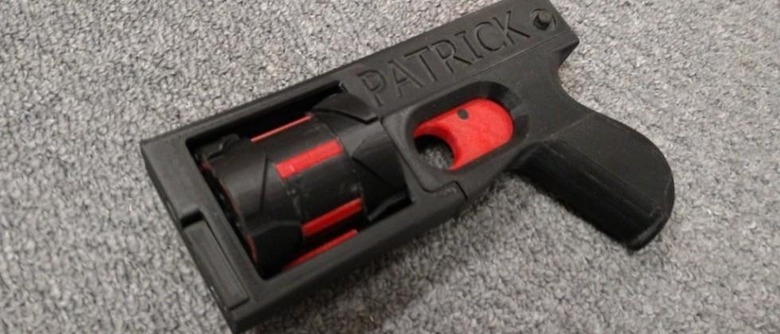 Though many places have taken action to make 3D-printing firearms illegal, there's still a thriving community of industrious designers who have tasked themselves with designing the perfect printed firearm. We've seen various prototypes of single-fire handguns; there's a new notable design being shown off, though, and this one comes in the form of a fully functional printed revolver.
This revolver is called the PM522 Washbear, and it fires .22LR ammo. The design isn't traditional, instead resembling something like a NERF gun or similar toy — making it especially dangerous to leave one of these unsecured. The firearm was created by James Patrick, a mechanical engineering student. He demonstrated the gun's functionality in the video below.
The revolver was nearly entirely 3D printed, with the only other components consisting of elastic bands, a firing pin, and metal. There are both six-shot and eight-shot varieties of the revolver, with the former of the two being printed with nylon material rather than ABS. Design choices were made that will keep the frame from splitting under the force of the shots.
Of course, printing a firearm and using it to fire live ammo is very dangerous and in some cases illegal. One risks having a mis-fire or having the gun break apart, something that has happened to others who have made their own versions. This printed rifle, for example, managed to fire 14 times before breaking.
SOURCE: 3dprint