PlugBug Duo adds two USB charging ports to MacBook charger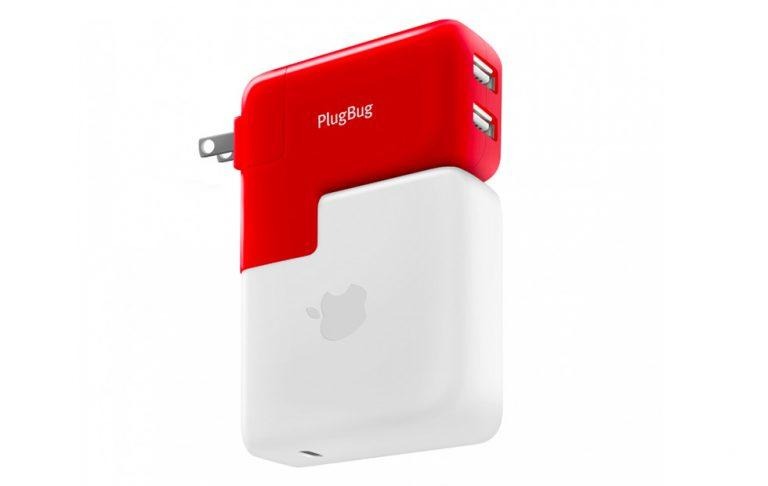 Twelve South has released a new version of its PlugBug charger for MacBooks, the PlugBug Duo. The new model resembles the version introduced way back in 2011, but with two USB charging ports instead of one. PlugBug connects directly to a MacBook charger, fitting its brick-shaped design like a puzzle piece; the device then plugs into the wall, offering three charging opportunities while using a single outlet.
The MacBook charger, as anyone who owns one knows, features a removable square with charging prongs. That removable component allows the user to connect a longer power cable to the brick, enabling them to reach outlets that are too far away for the shorter cable. PlugBug Duo takes advantage of that design.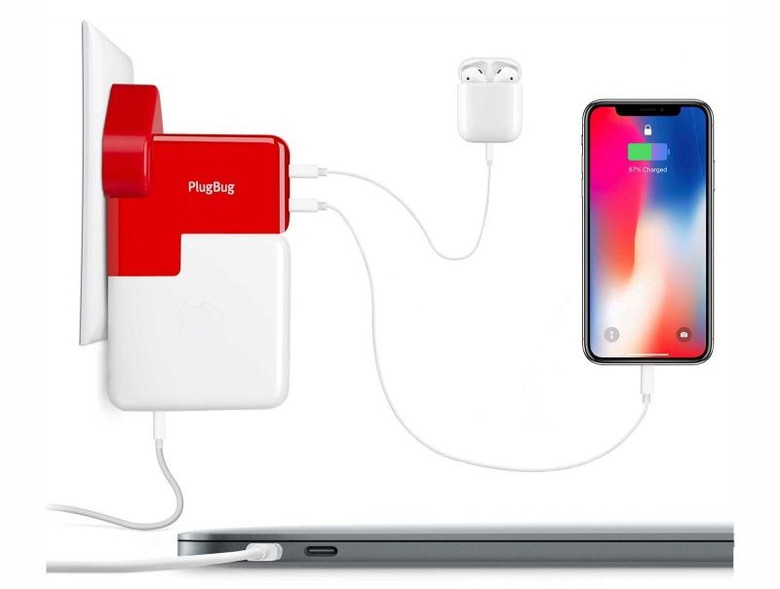 When connected to the MacBook charger brick and then plugged into an outlet like usual, PlugBug Duo offers two outward-facing USB ports for charging a smartphone, iPad, or any other USB device. This is particularly useful for MacBook owners who have older USB devices that don't support the USB-C ports found on Apple's newest laptops.
Twelve South includes five international adapters with PlugBug Duo, enabling the device to be used in more than 150 countries. The new model is compatible with all Apple MagSafe, MagSafe 2, and Apple USB-C power adapters, as well as the Apple 12W USB power adapter. The charger supports 2.1A rapid charging.
PlugBug Duo is available from Twelve South now for $49.99 USD.
SOURCE: Twelve South