PlugBug piggybacks iPad power on your MacBook brick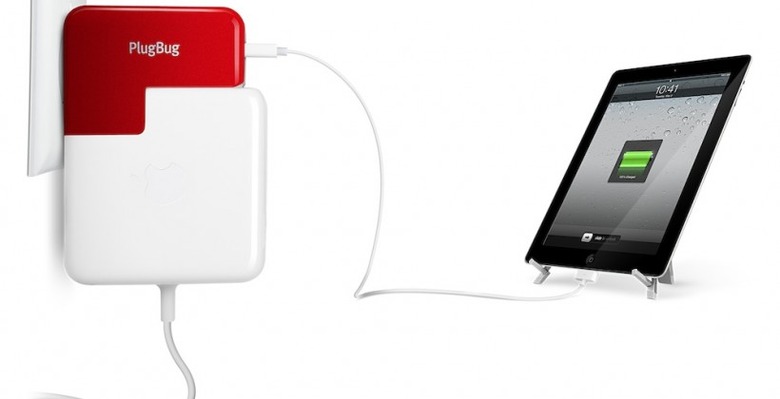 It's a #FirstWorldProblem to be sure: too many gadgets and not enough plug sockets to recharge them all. If you're an Apple user, however, trying to juggle AC between your MacBook, iPad and iPhone, Twelve South's PlugBug could be the solution, a 10W USB charger that snaps onto a MacBook/MacBook Pro power brick and allows you to charge both your laptop and your iOS device simultaneously.
The PlugBug takes advantage of Apple's standardized power adapter design, replacing the existing interchangeable plug-prongs with its own. Pass-through power is sent to the MacBook adapter, with a little kept for PlugBug's own USB charging abilities.
If you just want the USB adapter, then you can use PlugBug on its own; Twelve South is also billing it as a double-benefit way to convert your AC adapter for North American use if you're traveling from abroad. It's compatible with all iPhone and iPad models, along with all current and previous MacBook power adapters, and is on sale now priced at $34.99.
[Thanks to everyone who sent this in!]