PlayStation Vue streaming TV comes to Dallas, Miami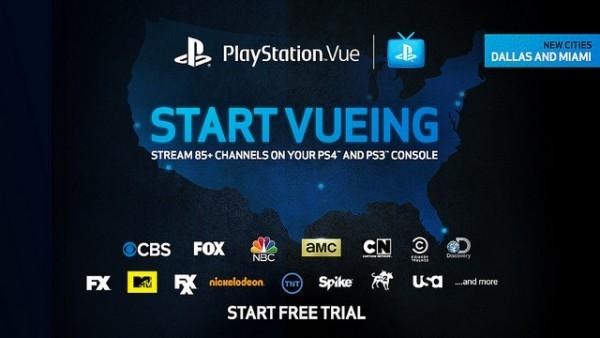 Sony has announced that its PlayStation-based streaming television service, Vue, has just become available in the cities of Dallas, TX and Miami, FL. Users with a PS4 or PS3 can take advantage of the service, choosing from three multichannel packages: Access, Core, or Elite. Subscription prices start at $49.99 per month, and the service's main strength is its mix of both local and cable channels. Those living in the Dallas-Fort Worth and Miami-Fort Lauderdale areas can sign up starting today.
Following its debut back in March, PlayStation Vue is steadily expanding to more cities across the US. After launching in New York, Philadelphia, and Chicago, the service came to San Francisco and Los Angeles at the beginning of the summer. Dallas and Miami mark the sixth and seventh cities for availability, respectively.
In addition to streaming a number of TV channels, Vue also supports DVR functionality, letting users save their favorite shows to cloud storage for later viewing. Sony also adds that later this summer it will be adding Fox Soccer Plus to Vue's plans, in addition to being offered as a standalone channel, priced at $14.99 per month and available to all PS4 and PS3 owners across the country.
Sadly no timeframe was given for when Vue will be coming to more cities, but Sony says they are continue their efforts to expand nationwide. While Showtime is currently the only other channel that can be subscribed to individually, more channels are said to be on the way as well, but no specifics were given.
SOURCE PlayStation Blog