PlayStation Vue rolls out iPad app for TV streaming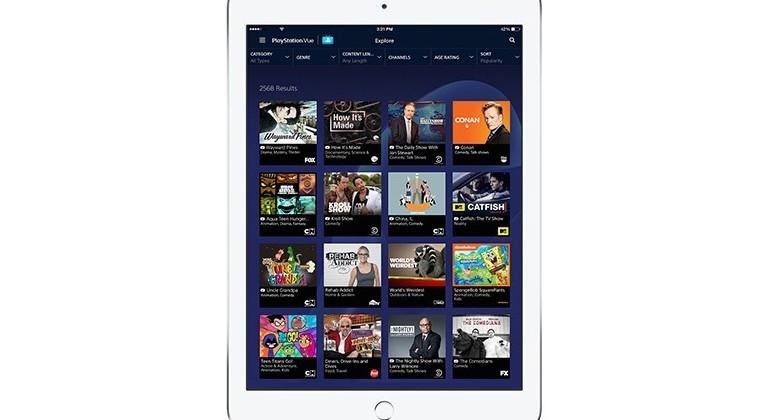 PlayStation Vue, Sony's new television streaming service, has released its first iOS app for the iPad. PlayStation Vue Mobile offers similar functionality to what you'd have when using a PS3 or PS4 console, the only catch is that it's currently limited to the cities of Chicago, Philadelphia, and New York. These are the same locations that the Vue service launched in back in March. It's likely Sony will bring this up during E3 next week, hopefully with dates for additional availability.
As a streaming service, PlayStation Vue offers a mix of video on demand, live TV, and a wide range of channels. Users will still need to sign up for Vue on a PlayStation console, but once that's done, they're free to use the new iPad app, assuming they live in one of the previously mentioned cities.
What sets PlayStation Vue apart from other streaming services is a feature called My Shows, which lets users create lists of programs they want to regularly watch, and then once they air, new episodes are bookmarked and ready to be watched at any time. There are certain times, however, when streaming live TV gets blocked due to streaming blackouts, such as with big sporting events.
PlayStation Vue Mobile is available for download now on the App Store. The app is free and requires an iPad running iOS 8 or newer.
SOURCE PlayStation (App Store)