PlayStation Vue arrives on Roku in the U.S.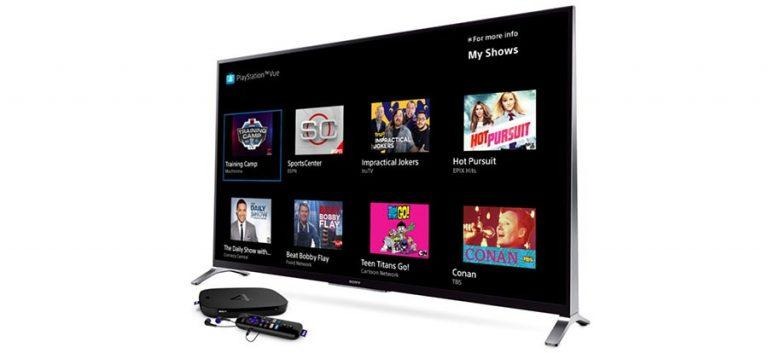 Sony's live TV streaming service PlayStation Vue has been available for a while now, and until today, you needed either a PS4 or PS3, iOS, Amazon Fire TV, or Chromecast device to watch it. That changes today, with Roku announcing that PlayStation Vue is now available on its own devices, as well, greatly expanding the number of cable cutters and set-top-box owners who can subscribe to it.
PlayStation Vue is a three-tier live television service that is delivered over the Internet rather than through traditional cable or satellite setups. Starting today, those with a Roku TV or a Roku set-top box/stick who are located in the U.S. can access their Vue account, including the cloud DVR feature. The PlayStation Vue channel can be found in Roku store's "Movies & TV" section.
Those new to PlayStation Vue have three options available: the slim "Access" subscription that has 55+ channels, including sports and movie channels, for $29.99 USD, except in markets where local live broadcast stations are available – in that case, it is $39.99. This is joined by the 70+ channel "Core" package for $34.99/$44.99 USD, and the "Elite" 100+ channel option for $44.99/$54.99 USD.
The cities with higher rates due to live local broadcasts include Los Angeles, New York, Miami, San Francisco, Dallas, Chicago, and Philadelphia. In addition to the channels included in the package, PlayStation Vue has optional standalone network channels including Fox Soccer Plus and Showtime.